'Captain America: Civil War' Directors Developing TV Series 'The Mastermind'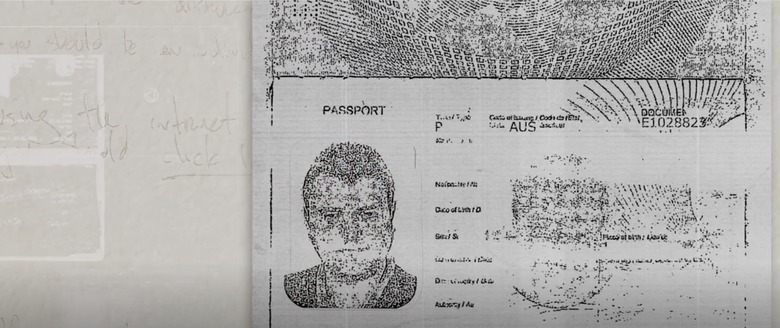 The Russo brothers are on a roll, and their second Marvel Studios film Captain America: Civil War is set to blow away audiences next week. The film is currently sitting at a strong 97% on Rotten Tomatoes, the highest reviewed film in the MCU so far.
And today we learn that the duo will be returning to television, as their production company Getaway Productions along with Skybound Entertainment have pre-emptively acquired rights for The Mastermind, a new investigative series of articles from digital publication the Atavist Magazine, with plans to develop the stories into a serialized television show. More details, after the jump.
Written by Atavist founder Evan Ratliff, The Mastermind has drawn comparisons to Making a Murderer and Serial because the story is presented in serialized weekly installments. The story at the core of The Mastermind is that of Paul Le Roux, whom Atavist describes as "a brilliant programmer and a vicious cartel boss who became a prized government asset." You can read The Mastermind on the Atavist website right now. Ratliff also is writing a book based on Le Roux and the hunt to catch him with Random House having supposedly won the publishing rights after a heated bidding war.
Deadline broke the news of the acquisition and has the following quote from Mike Larocca, President of Film and Television for the Russo brothers' Getaway Productions:
"Evan is breaking the story of one of the most successful and notorious global criminal masterminds of the 21st century – covering his rise to power, getting busted by the DEA and then turning state's witness as they piece together and dismantle his vast, disconnected global criminal empire. "We were riveted by this true crime story, its societal implications and cinematic potential."
This story seems fascinating and I'm totally on board with the current trend of serialized true life stories television shows.
A few years ago, who would have thought that Joe and Anthony Russo would be where they are today? The comedy directing duo known for their work on popular sitcoms Community and Arrested Development broke into the action genre with Marvel Studios' Captain America: Winter Solider. That film turned out so well that not only did Marvel give the pair the follow-up Captain America: Civil War (which is the most solid Marvel movie released to date) but also the helm of Avengers: Infinity War, the grand two-film epic conclusion of the first three phases of the Marvel Cinematic Universe. I want these guys to direct everything.