J.K. Simmons Talks 'Justice League,' Expects To Play Commissioner Gordon In More Movies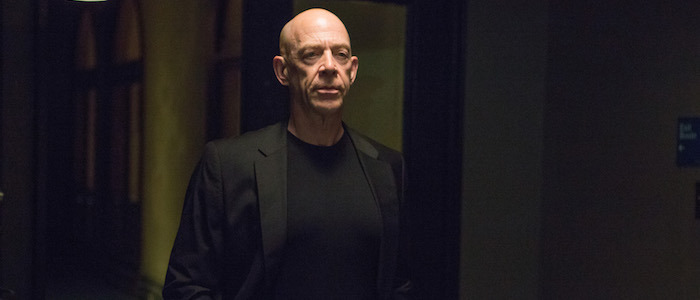 Although I didn't care for Batman v Superman: Dawn of Justice, I'm approaching Zack Snyder's upcoming Justice League movie with a clean slate. Mistakes were made for sure, but I know that Snyder is capable of making superhero movies that I can whole-heartedly embrace. I still like Man of Steel, after all. Plus, getting negative about a film that literally just began filming serves absolutely no one. I just want to wait and see. I just want to focus on the positive for now.
And there are few things as positive as J.K. Simmons, the extraordinary character actor who spent years being one of the most beloved "that guys" in modern cinema before winning an Oscar for Whiplash. Last month, Simmons joined the cast of Justice League as Commissioner James Gordon, Batman's longtime ally in his war on Gotham City's criminal underworld. Now, Simmons spoke out about his role in the film and how he fully expects to appear in more DC films.
Simmons sat down for a lengthy video interview with DP/30 to discuss his new film The Meddler, but the subject of Justice League came up, naturally. The actor admitted that he still hasn't given the role much thought, mainly because he doesn't get started for a few more months and because his role in the film isn't very big:
I don't get started on that until June, and my part in the first one is very small. I'm excited to be playing that iconic character in that iconic series.
That makes sense. How much room will Justice League, a movie that also stars Batman, Superman, Wonder Woman, the Flash, Aquaman, and Cyborg, have for a Gotham City cop? It's easy to imagine this film featuring him in one or two quick scenes, possibly to help with some useful backstory/exposition. With that groundwork laid, Ben Affleck's future solo Batman movie can further utilize him.
Simmons is not new to the superhero movie game, having played J. Jonah Jameson in Sam Raimi's Spider-Man movies, so he knows he's in for the long haul on this one:
I'm going into a thing that hopefully will be two, three, four, maybe more movies for me, and my part in the first one is really very small. But obviously, we know who the guy is. We know his whole backstory, based on the comic book. So, I'm just gonna finish doing my research on that. And probably not watch the other actors who have played the part, because that is kind of intimidating, honestly, and I don't think I would find that to be productive. So, I'll do my take.
And while Simmons may be an Oscar winner now, he's still very much a working actor whose bread and butter is popping up in as many movies as possible and never giving a bad performance. You can't argue with that kind of job security.
Justice League is currently set for a November 17, 2017 release date. You can watch the full interview below. The superhero chat begins around the three-minute mark.