'Time To Choose' Trailer: Oscar Winner Charles Ferguson Tackles Climate Change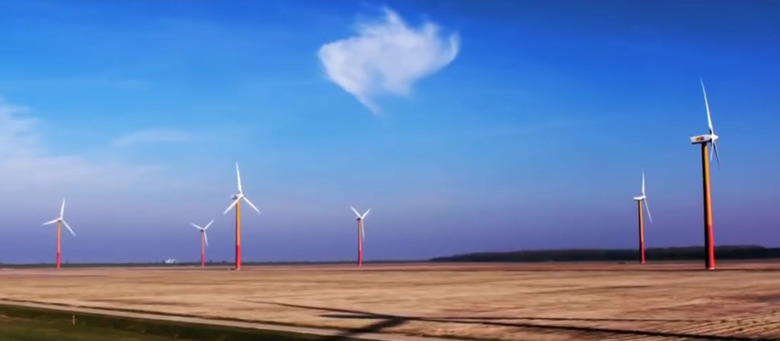 One of the most divisive issues among politicians is that of global warming. There's plenty of evidence out there to point to the environment being affected by humanity, and that's exactly what Oscar-winning director Charles Ferguson (No End in Sight, Inside Job) wants to call attention to.
Charles Ferguson was said to previously be working on a Hillary Clinton documentary, but Huffington Post recently highlighted the difficulty he had trying to make the movie, which sounds slightly unsettling. Instead, what we get for now is a new documentary called Time to Choose. The film takes a look at various areas around the world to see how the climate and environment has been changing over the years and why it's been so hard to do something about it.
Watch the Time to Choose trailer after the jump.
Clearly this documentary, narrated by Oscar Isaac, has an agenda, which will undoubtedly upset some people who don't necessarily buy into the impact we've had on the environment or accept that global warming is actually happening. Regardless, the only downside to taking action to offset any of the potential impact we might have on our planet is the cost. But the only people who seem to be concerned about that are the executives at the head of the companies which stand to lose money from putting more of an emphasis on renewable energy and weening ourselves off oil.
If you would like to hear more about the film, check out this 24-minute talk with Charles Ferguson:
Featuring narration by actor Oscar Isaac, Time to Choose leaves audiences understanding not only what is wrong, but what can to be done to fix this global threat. Traveling from Appalachian coal country to Nigerian oil fields to Indonesian rain forests to document just how big a toll environmental changes are already exacting, Ferguson explores the comprehensive scope of the climate change crisis and examines the power of solutions already available. Through interviews with world-renowned entrepreneurs, innovators, thought leaders and brave individuals living on the front lines of climate change, Ferguson takes an In-depth look at the remarkable people working to save our planet.
Time to Choose arrives on June 3.