'Fargo' Creator Noah Hawley Making Feature Directing Debut With 'Man Alive'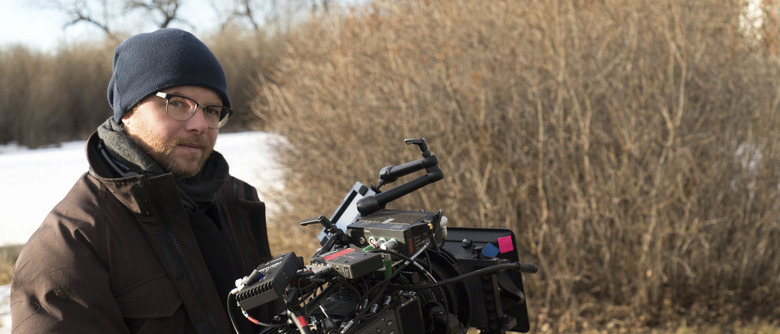 Noah Hawley is a TV vet whose credits include Bones, The Unusuals, and My Generation, but he's probably gotten the most attention for creating and showrunning Fargo. FX was so pleased with the results that it quickly set up two more projects for him, the Kurt Vonnegut adaptation Cat's Cradle and the X-Men-inspired Legion, in addition to a third season of Fargo.
You'd think all that would be enough to keep him busy for the foreseeable future, but Hawley's apparently still got room on his plate for more. He's just added another new project to his list, and this one's a little different from the others in that it's a movie. Hawley is set to make his feature directing debut on Man Alive, a sci-fi script set up at 20th Century Fox. 
Deadline reported on the Noah Hawley directorial debut. 20th Century Fox struck a six-figure deal to pick up the spec script by newcomer Joe Greenberg. Plot details are still under wraps, but Man Alive is described in vague terms as an "elevated sci-fi" project. Leigh Kittay and John Cameron will produce along with Chris Bender, Jake Weiner, and Jake Wagner.
Hawley has previously directed a single episode of Fargo (season 2's "Before the Law") and is directing the pilot episode of Legion. Although he is best known for his TV work, he's done some film work lately as well. He's part of the Universal Monsters writers' room, and he was working on a screenplay based on his own novel Before the Fall, which was picked up by Sony.
Not every brilliant showrunner turns out to be a brilliant film director (see Mad Men mastermind Matthew Weiner's Are You Here), but Hawley's got a ton of talent and it should be interesting to see him stretch his horizons. There's no word yet on Man Alive will get rolling, but considering all the other stuff Hawley's got going on it could be a little while.