Joaquin Phoenix May Play Jesus For Rooney Mara's 'Mary Magdalene'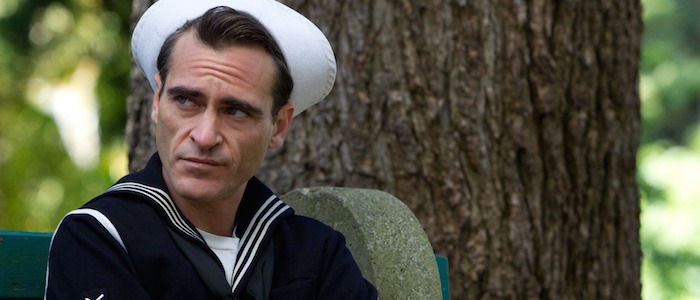 Jesus Christ is one hell of a role for an actor. You get to be a brave spiritual leader, face down the enemies of both God and man, and then you get the most dramatic death scene of all time. It's the complete package. Whether you follow the Christian religion or not, Jesus is one of most fascinating figures in human history, a vessel for a variety of a beliefs and a vehicle for examining faith and how we view the world and its inhabitants.
So the news that the great Joaquin Phoenix may play Jesus in Garth Davis' Mary Magdalene is just plain fascinating to me. It's hard to imagine Phoenix playing a traditional riff on the chief symbol of the Christian faith, so the fact that he's being considered for the role at all says a great deal about what Davis may have in store for us with this Biblical drama.
The Hollywood Reporter brings the news of Phoenix entering early talks to take on the role, which means that this is far from a sure thing. The Inherent Vice and The Master star is infamously picky about what jobs he decides to take on, but when he does take a gig, he dives into it with an intensity that makes most other actors look timid. There is no such thing as a lazy Phoenix performance and I can't even imagine what his Jesus would feel like. I can't help but think of Willem Dafoe's Jesus in Martin Scorsese's The Last Temptation of Christ, where he was portrayed as an ordinary man struggling with the tremendous responsibility placed on his shoulders.
If Phoenix does take the job, he'll be reunited with his Her co-star Rooney Mara, who is set to play Mary Magdalene herself. One of Jesus' most famous followers, the Gospels frequently mention her as being by his side and say that she was present for his crucifixion and resurrection. Interestingly, her reputation as a prostitute who changes her ways to follow Jesus was created many years after the original Gospels were written and this version of her continues to reign supreme in popular culture. It will be interesting to see how a movie that bears her name as a title treats her.
Mary Magdalene will be the second feature for director Garth Davis, a former fine artist who directed four episodes of the critically acclaimed series Top of the Lake. His first film, Lion, which also stars Rooney Mara, will be released later this year.