Mondo Unveils Xenomorph Sweaters, Knit Hat & More For Alien Day Next Week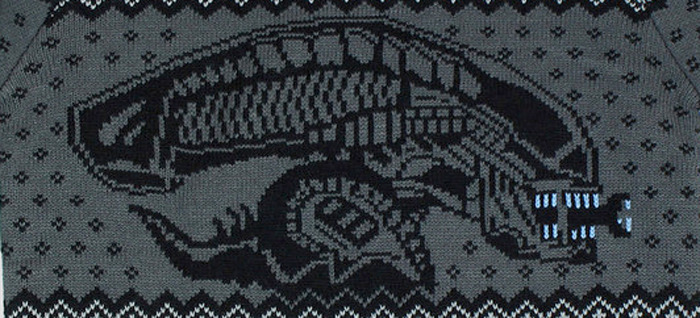 In case you haven't heard, Alien Day is coming next week with a slew of screenings, collectibles, artwork, clothing and more. The celebratory day has been set for April 26th, inspired by inspired by the planet LV-426 from the original Alien. Mondo just released their new posters that will be sold in honor of Alien Day, and now they've unveiled the new gear they'll have on sale starting next week. The new items include a couple of knit sweaters, a knit cap, a t-shirt and a special enamel pin. Check out all the new Mondo Alien gear below.
First up, here's an ugly Christmas sweater design featuring several aliens for $85: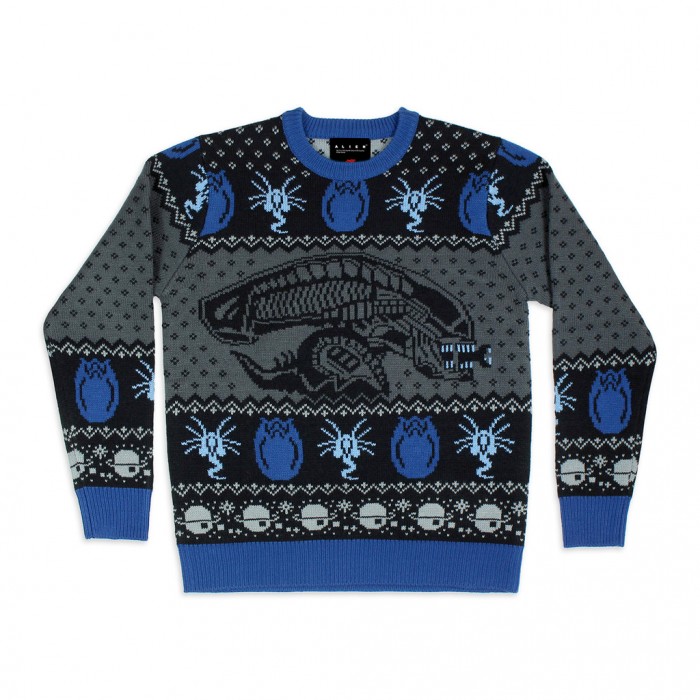 Here's the other sweater featuring the chestburster and some bloody sleeves for $85: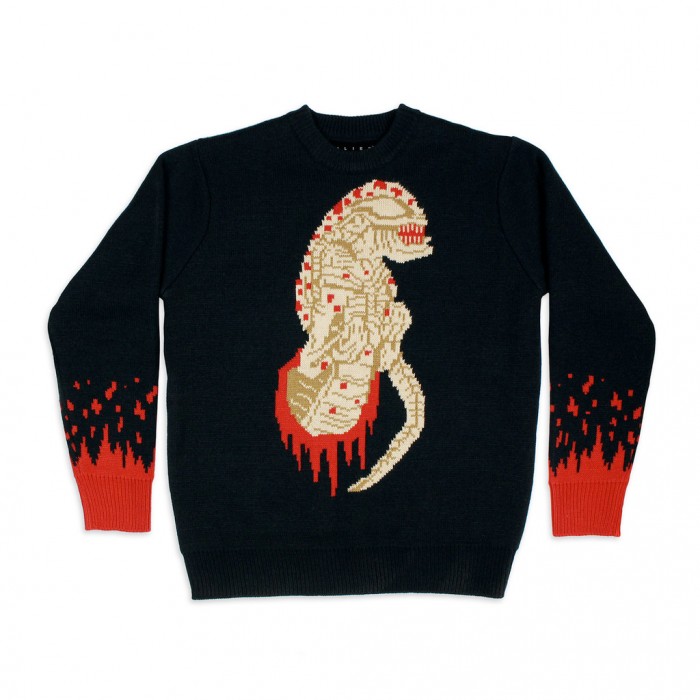 Then there's this t-shirt designed by Industry Print Shop, with Tyler Stout artwork, which will cost $30: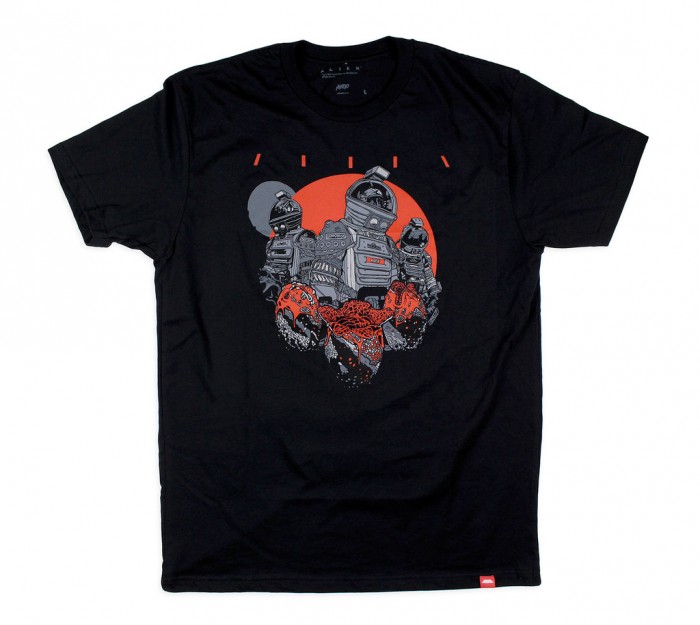 You can double up that sweater with this facehugger knit cap that will cost you $30: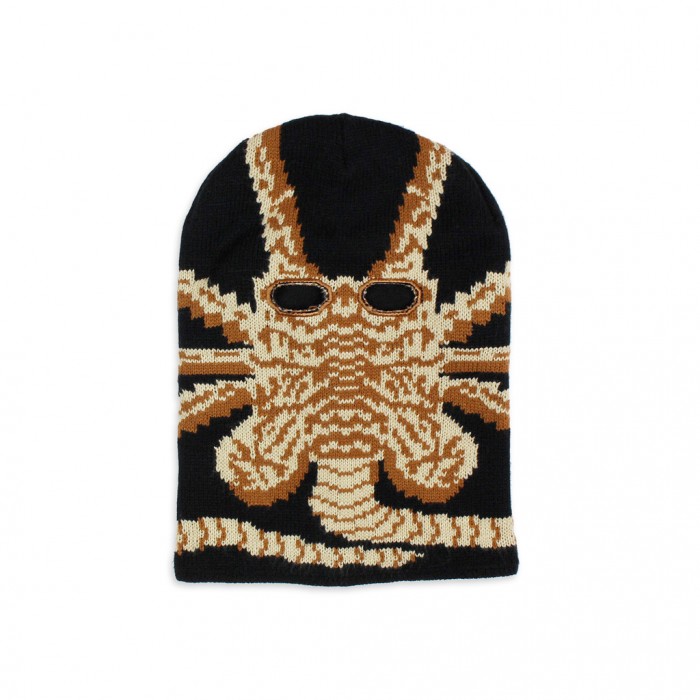 Finally, decorate your sweater with this nice enamel pin for $10: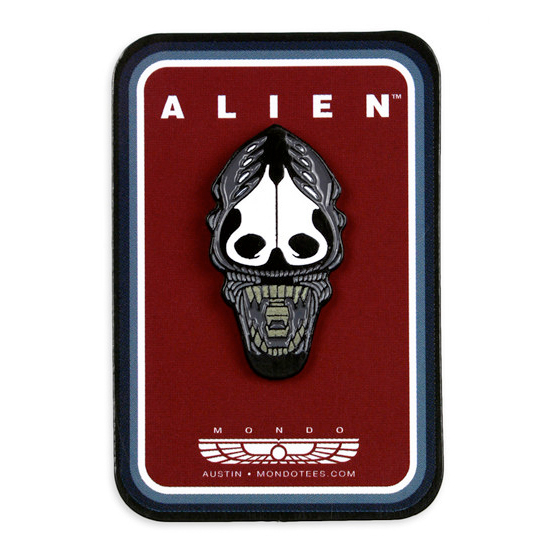 The sweaters are a little pricey, but you're definitely getting some quality clothing here since they're 100% acrylic heavy knit.
Don't forget that some of the other cool promotions coming on Alien Day include special edition Reeboks modeled after the ones Ripley wears in Aliens. Alamo Drafthouse is hosting double features screenings of both Alien and Aliens on April 26th, as well as the following weekend if you can't make it on a weekday. I'll be up at the screening in Kalamazoo, Michigan checking out the double feature at the Alamo there, so if you're going to be there, feel free to say hello.
Don't forget, there's also Super 7 action figures on the way for Alien Day too, and you can check those out right here. But for the full list of Alien goodies coming next week, check out our round-up of information and details right here.
I'm not sure if this is going to be quite as big or popular as Back to the Future Day was last year on October 21st, because people went all out for that fan celebration. But this is still bound to be exciting for Alien franchise fans out there. More items will be announced imminently from various vendors, and if you're attending any of the Alamo Drafthouse screenings, they'll have some of this stuff on sale there. Stay tuned for more Alien Day goodies as we hear about them!