There's A Tim Burton-Themed Bar Opening In New York City Soon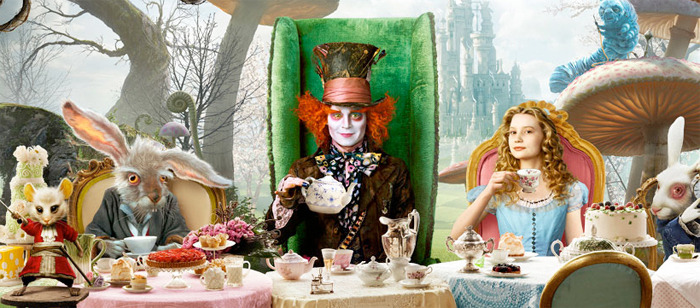 If Hot Topic just doesn't have enough Tim Burton fandom to keep your love for the filmmaker's ouevre at bay, then you may want to check out a new bar opening in New York City called Beetle House. Inspired by films such as Beetlejuice, The Nightmare Before Christmas, Alice in Wonderland, Charlie and the Chocolate Factory, Edward Scissorhands and more, the watering hole features an aesthetic that fans will love, plus a slew of menu options with names that will be very familiar to Tim Burton fans. Find out more about the Tim Burton bar after the jump.
Here's just some of the special drinks they offer at Beetle House (via Gothamist):
Other drinks include The Fleet Street Martini, The Big Fish Bowl, Sparky's Minty Margarita and the Barnabas Collins. That last one is probably the most clever out of the entire menu.
In addition, the food menu (which you'll only be able to try by reservation only) includes such clever items as Edward Burger Hands, Eggs Skellington, Sweeney Beef and Cheshire Mac. Sadly, there are no pictures of the food yet, but the items sounds delicious.
For more information, including details on when they actually open (supposedly sometime in "late April"), make sure you check out their Facebook page. There they advertise the bar as a theme park, theater and bar. And since this establishment comes from Zach Neil & Brian Link, the same crew behind the Will Ferrell-themed bar that we heard about late last year, you can expect some cool shows and fun parties to be thrown there, likely with a lot of gothic circus details.
To stay up to date, you can text "preview" to 646-510-4786 to find out when the fun begins.