'Knock Knock' Star Ana De Armas Joins 'Blade Runner 2'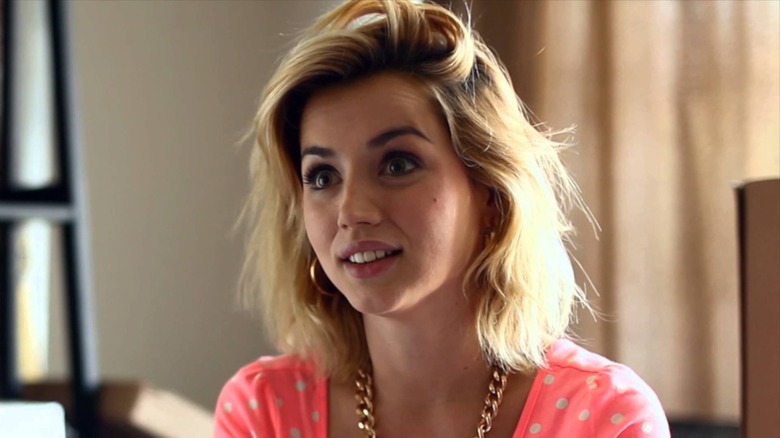 Earlier this week, Blade Runner 2 had its release date moved up from January 12th, 2018 to October 6th 2017, but that's not the only good news today for anyone looking forward to director Denis Villeneuve's (Sicario) sequel. Ana de Armas, a very promising actress you might recognize from Knock Knock, has just joined the Blade Runner 2 cast.
Learn more about the sequel and de Armas below.
This is a potentially big year for de Armas. While the two Keanu Reeves films she just starred in, Knock Knock and Exposed, didn't find much of an audience — the latter of those movies was just flat-out butchered and dumped into theaters — she proved to be an actress with plenty of range in both films. She couldn't have delivered two more dissimilar performances, and yet both were equally compelling.
This summer, she's starring in both War Dogs and Hands of Stone, movies that look intriguing enough to potentially be surprise hits this summer. Before either film opens in theaters, though, she's already secured another leading role with Blade Runner 2. Her character in Blade Runner 2 is, of course, currently under wraps, but the press releases describes it as a "leading role."
Here's a part of the press release sent out:
ANA DE ARMAS JOINS 'BLADE RUNNER' SEQUEL IN LEADING ROLE
LOS ANGELES, CA, APRIL 21, 2016 – Ana de Armas will join Ryan Gosling, Harrison Ford, Robin Wright and Dave Bautista in a leading role in Alcon Entertainment's sequel to Ridley Scott's 1982 masterpiece BLADE RUNNER, it was announced by Alcon co-founders and co-CEO's Andrew Kosove and Broderick Johnson.
Cuban born Ana de Armas began her career in Spanish language film and television in Cuba, then later Spain. She will be seen in two major motion pictures releasing this August, including The Weinstein Company's boxing biopic Hands of Stone, in which she appears alongside Robert De Niro and Edgar Ramirez, and Warner Bros.' comedic drama War Dogs starring Jonah Hill and Miles Teller.
States Johnson and Kosove: "We think Ana is one of the most exciting, up-and-coming international actors in the world today, and we are thrilled she will be playing such an important part in this sequel."
De Armas is a new addition to the list of reasons why maybe we shouldn't be so skeptical about the sci-fi sequel. On Blade Runner 2, the actress will work with plenty of talent that generally evoke promise, including Ryan Gosling, Harrison Ford, Robin Wright, and best of all, legendary cinematographer Roger Deakins, a now frequent collaborator of Villeneuve's. The Prisoners and Enemy director will begin shooting the sequel, which is set decades after Ridley Scott's original 1982 film, this July.
Blade Runner 2 opens in theaters October 6th, 2017.