Will Ferrell Is Set To Star In One Of The Two Competing Uber Movies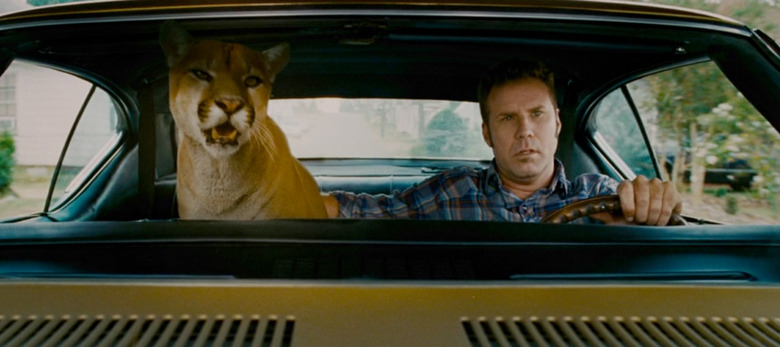 Universal and 20th Century Fox both have Uber-themed movies in the works. The studios paid good money for the projects, both of which were announced this past week. Now, it's a question of which movie will make it to theaters first.
Learn more about the competing Uber movies below.
We recently saw Disney and Warner Bros. go through a similar experience with The Jungle Book movies. Even after the success of Disney's reimagining, Warner Bros. is still moving forward with Andy Serkis' The Jungle Book, but with help from Gravity director Alfonso Cuaron.
The difference between The Jungle Book and the Uber movies, though, is that, in this case, the deals were both made in a span of 24 hours. Last week, Universal paid seven figures for the Will Ferrell (The Other Guys) project, which recent Oscar winner Adam McKay (The Big Short) will produce. The co-writer behind Neighbors, Brendan O'Brien, will write the script. The story follows an Uber driver (Ferrell) that gets "stuck with a deranged escaped-convict passenger."
The very next morning, Fox purchased their very own Uber project. The studio bought a spec script, titled Stuber, for six-figures. Screenwriter Tripper Clancy's Stuber, unsurprisingly, has a similar set up as Universal's Uber film: an unexpected passenger enters an Uber ride. Clancy's story, which is set in one night, revolves around a driver that picks up a "grizzled cop, working the most dangerous case of his career." Stuber doesn't have a star attatched at the moment, but it does have a completed script and Jonathan M. Goldstein and John Francis Daley (Spider-Man: Homecoming) attached to produce.
The Hollywood Reporter claims neither studio knew they were buying competing projects, even though United Talent Agency handled both sells. Somehow it never came up, but, since Uber has become popular, it's really not a surprise to learn there are two Uber movies being developed at the moment. This piece of news just felt inevitable.
Understandably, Fox and Universal, according to THR, are in a rush to get these films made. In the past few years, when we've seen two movies compete, like Mirror Mirror and Snow White and the Huntsman or White House Down and Olympus Has Fallen, the results have varied. Both Snow White films performed well, for example, and probably because they were distinct enough from one another. Although these two Uber movies sound awfully similar — and maybe only because of the set up involved — perhaps they're different in their own ways, or maybe they're both exactly what audiences would expect from a movie about an Uber driver.