'Diary Of A Teenage Girl' Director Marielle Heller To Direct Gay Rights Drama Based On 'The Case Against 8'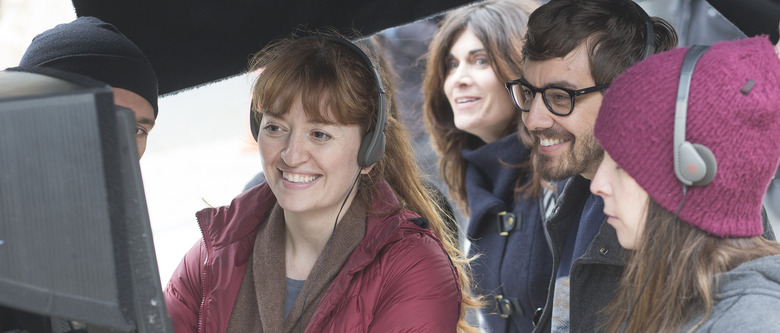 It is a great week to be Marielle Heller. Just days after we heard she'd be teaming up with J.J. Abrams and Daisy Ridley for Kolma, the Diary of a Teenage Girl helmer has added another promising project to her to-do list. She'll write and direct a feature film adaptation of The Case Against 8, the HBO documentary about the legal battle to overturn California's same-sex marriage ban. 20th Century Fox and Chernin Entertainment are producing. 
The original Case Against 8 was directed by Ryan White and Ben Cotner, who shot over five years. The documentary offers an in-depth, behind-the-scenes look at the federal lawsuit filed against Proposition 8, which would have made it so only marriages between heterosexual couples were considered valid in the state of California. Over the course of several years, the case went all the way to the Supreme Court, and Proposition 8 was ultimately declared unconstitutional.
The Case Against 8 premiered at Sundance in 2014 and proved to be a big crowd-pleaser on the festival circuit before premiering on HBO that summer. It should be ripe material for a director like Heller, who proved with her last film that she was capable of tackling potentially sensational material with intelligence and sensitivity. The Case Against 8 is a big, important story with a happy ending and plenty of drama baked right in — one of the intriguing details of the case is that it was spearheaded by lawyers David Boies and Ted Olson, who'd previously been on opposite sides of Bush v. Gore.
Heller made her directorial debut last year with Diary of a Teenage Girl, which immediately positioned her as a director to watch. The coming-of-age drama won Best First Feature at the Independent Spirit Awards and got Heller a DGA Award nomination for outstanding first-time director. Since then she's also helmed episodes of Casual and Transparent, but she's yet to announce what her next full-length feature will be.
Watch the trailer for the Case Against 8 documentary below:
[Source: THR]