'Café Society' Trailer: "Life Is A Comedy Written By A Sadistic Comedy Writer"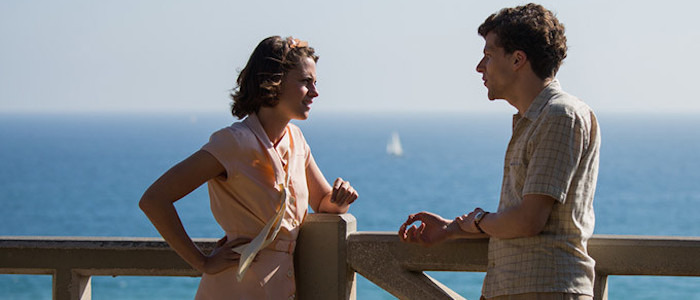 Like clockwork, another Woody Allen movie has peeked its head over the horizon. It's an annual tradition at this point: the legendary filmmaker always arrives with another movie and each of them feels like another bold shout of "I'm not dead yet!" at the dark, gaping and empty void that encircled his comedy and drama for the past fifty or so years. After all, you have to go back to 1981 to find a year that didn't feature the release of a new Allen film. A year without a new Woody Allen movie is the year Woody Allen kicks the bucket.
The trailer for Café Society, his latest movie, has arrived and, well, it looks like another late-period Woody Allen movie. By now, you probably know whether or not this is your thing.
Here's the first Cafe Society trailer:
Set in the late 1930s and 1940s, Café Society stars Jesse Eisenberg as a young man from the Bronx who travels to Hollywood, meets a pretty girl (Kristen Stewart), and has his fair share of low-key adventures. It looks light and fluffy and sweet, a welcome return to romantic comedies for Allen after a few years spent exploring the darker side of human nature in films like Blue Jasmine and Irrational Man. Eisenberg picks up the mantel of "slightly neurotic charmer," characters reference jazz music, and one person in the trailer quote a famous philosopher, so fill out your Woody Allen Bingo cards accordingly.
As is always the case with Allen's films, Eisenberg and Stewart are backed up by strong supporting cast, including Steve Carell, Blake Lively, Parker Posey, Corey Stoll, and Ken Stott. Allen's modern work can be profoundly hit-and-miss (which is what happens when you direct a feature every single year), but there is always some fun to be had in watching the impressive actors he always manages to wrangle. In any case, I hope this one is more Midnight in Paris than To Rome With Love.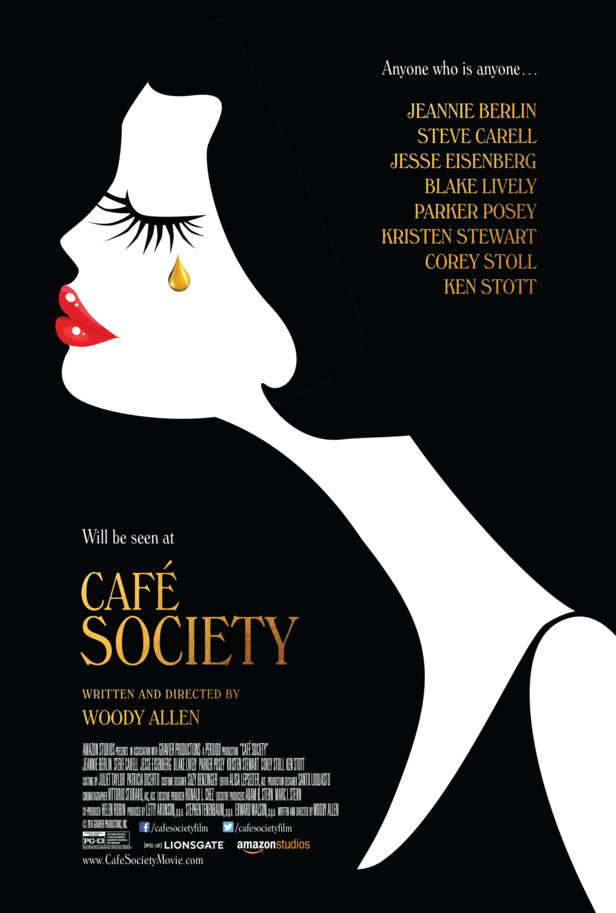 Here's the current barebones synopsis of the film:
The film tells the story of a young man who arrives in Hollywood during the 1930s hoping to work in the film industry, falls in love, and finds himself swept up in the vibrant café society that defined the spirit of the age.
Café Society is set to open this year's Cannes Film Festival, where it will screen out of competition. A release is set for August 16, 2016, but the involvement of Amazon Studio suggests that there will opportunities to stream it sooner rather than later after its theatrical debut.