Blade Runner Sequel Will Be Released Earlier Than Expected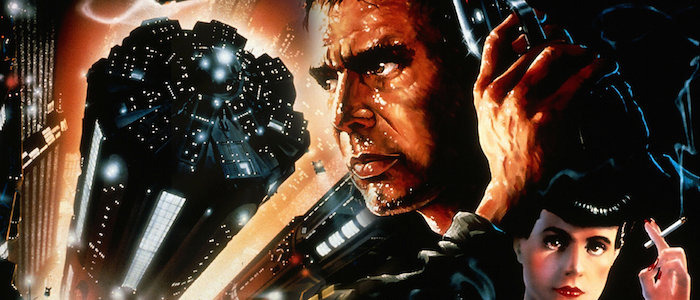 Warner Bros Pictures has announced that Blade Runner 2 will be released earlier than expected. The sequel was set to hit theaters on January 12th 2018 but will now hit the big screen on October 6th 2017. Learn more about the Blade Runner sequel release date change, after the jump.
In January, the film would have gone head to head with an Untitled Fox / Marvel Film from 20th Century Fox and Paramount's animated film Sherlock Gnomes. In the new October 6th 2017 release date, the untitled Blade Runner sequel will now scheduled to go against another Untitled Fox / Marvel Film from Fox. Warner Bros previously had staked out that date for an "Untitled WB Event Film #2," which had been rumored to be for their Tomb Raider reboot.
What we know so far: The film will be directed by Denis Villeneuve (Sicario, Prisoners), written by Hampton Fancher and Michael Green based on a story by Fancher and David Peoples, and is set "several decades after the 1982 original, with Harrison Ford reprising his iconic role as Rick Deckard." Harrison Ford and Ryan Gosling star, alongside Robin Wright and Dave Bautista. Story details are under tight wraps. Principal photography on Blade Runner 2 is scheduled to begin in July 2016. Here is the full press release:
"BLADE RUNNER" SEQUEL WORLDWIDE RELEASE DATE MOVES TO OCTOBER 6, 2017
LOS ANGELES, CA, April 20, 2016 – Alcon Entertainment's sequel to Ridley Scott's 1982 masterpiece BLADE RUNNER, starring Ryan Gosling, Harrison Ford, Robin Wright and Dave Bautista, will now be released worldwide on October 6, 2017, it was announced by Alcon co-founders and co-CEO's Broderick Johnson and Andrew Kosove. Warner Bros will release the film in North America and Sony Pictures Releasing International will distribute in all overseas territories in all media.
The film, initially set for a January 12, 2018 North American release, will be directed by Denis Villeneuve (Sicario, Prisoners). Principal photography is scheduled to begin July 2016.
The sequel, set several decades after the original, is written by Hampton Fancher and Michael Green, and succeeds the initial story by Fancher and David Peoples based on Philip K. Dick's novel Do Androids Dream of Electric Sheep. Story details are not being revealed.
Multi-Oscar nominated cinematographer Roger Deakins (Sicario, Prisoners) will reunite with Villeneuve on the project.
Alcon Entertainment acquired the film, television and ancillary franchise rights to BLADE RUNNER in 2011 from the late producer Bud Yorkin and Cynthia Sikes Yorkin to produce prequels and sequels to the iconic science-fiction thriller. Cynthia Sikes Yorkin will produce along with Johnson and Kosove. Bud Yorkin will receive producer credit.
Ridley Scott will serve as Executive Producer. Frank Giustra and Tim Gamble, CEO's of Thunderbird Films, will also serve as executive producers along with Bill Carraro.