'Snatch' TV Show Ordered By Crackle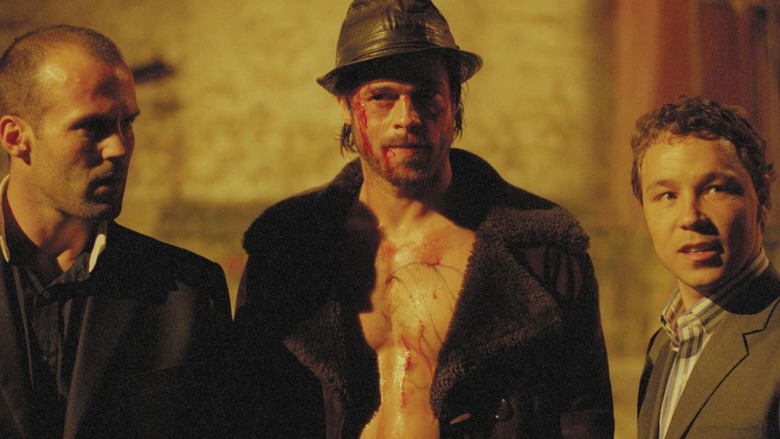 Crackle is adapting writer-director Guy Ritchie's crime comedy, Snatch, for the small screen. The streaming service, hoping to follow in the footsteps of FX's Fargo, has greenlighted season one of Snatch. Crackle intends on capturing "the spirit of the original film," while "creating a new world born from the original movie."
Learn more about the Snatch TV show below.
There's currently no word if Ritchie or anyone else involved in the original 2000 film is a part of the project. Crackle sent out a press release for the show, but no actors, writers, producers, or directors are mentioned. They did, however, include a plot synopsis — which sounds different enough from Ritchie's original film. For starters, in this story, nobody is chasing a diamond.
Here's the press release Crackle sent out for the "10-episode, one hour drama":
New 10-episode, one-hour drama series based on the world of the wildly popular Guy Ritchie movie, SNATCH.
Much like the television series, 'Fargo,' Crackle will carry the spirit of the setting in the original feature film, while creating a new world born from the original movie. Informed by a real life gold bullion heist in London, the show centers on a group of twenty-something, up and coming hustlers who stumble upon a truck load of stolen gold bullion and are suddenly thrust into the high-stakes world of organized crime. The boys must quickly learn to navigate the treacherous waters of London's underworld as rogue cops, gypsy fighters, international mobsters and local villains descend.
There's definitely potential in adapting Snatch for television. Ritchie's original film is packed with funny, exciting, and dangerous characters, and a similarly charming ensemble could make a Snatch television series worth watching. With the exception of the "gypsy fighters," the plot synopsis makes it sound like the television series will actually try to carve out its own identity, not just tell the same story with the same characters again.
Crackle's press release also refers to the series as a "drama." While Ritchie's film isn't without drama, it's arguably more of a comedy. Perhaps Crackle intends on taking the filmmaker's story in a more dramatic direction, but hopefully the show doesn't lose sight of Snatch's sense of humor. Jason Statham, Brad Pitt, Dennis Farina, Benicio Del Toro, Vinnie Jones, Rade Serbedzija, and more are all hilarious in Ritchie's film. The director's sophomore effort has an impeccable cast, and creating and casting a new ensemble, hopefully just as entertaining as Ritchie's, should make for a challenge for the Snatch television series.