'The Do-Over' Red-Band Trailer: Adam Sandler And David Spade Start Over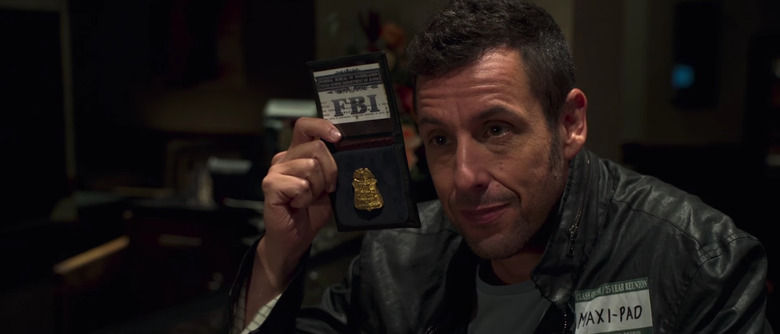 Adam Sandler's partnership with Netflix either got off to a great start or a terrible one, depending on how you want to look at it. The Ridiculous 6 got horrid reviews even by Adam Sandler standards, and attracted controversy for its treatment of Native Americans. On the other hand, Netflix claims it was "the most-watched movie in the history of Netflix." And in either case, it doesn't really matter because Sandler already has a four-picture deal with the company. Now he's preparing to drop the second of those movies.The Do-Over stars Sandler regular David Spade as Charlie, a sad sack who spends his days shuffling between the job that he hates and the family that he doesn't much care for either. A high school reunion puts him back in touch with an old friend, Max (Sandler), who seems to be living the dream. At first, Max offers Charlie the promise of a new life full of fun and adventure and pretty girls. But then Max tries to take things to the next level by faking their deaths, and things spiral out of control. Watch The Do-Over trailer after the jump. 
Here is the very succinct synopsis:
The life of a bank manager is turned upside down when a friend from his past manipulates him into faking his own death and taking off on an adventure.
I'll be the first to admit Sandler's comedies aren't my cup of tea, but this one looks like it might be... well, better than The Ridiculous 6, at least. Sandler and Spade have been friends for a long time, and that seems to have translated into an easygoing chemistry onscreen. And it's nice that Sandler seems to be playing an actual character, rather than just another variation on his usual sloppily dressed man-child persona. In this one he gets to sport a leather jacket and tattoos and act unhinged instead of just petulant.
The Do-Over hits Netflix May 27.