Theme Park Bits: Star Wars Land Video, Avatar Animatronics, Superman/Batman Rides And Much More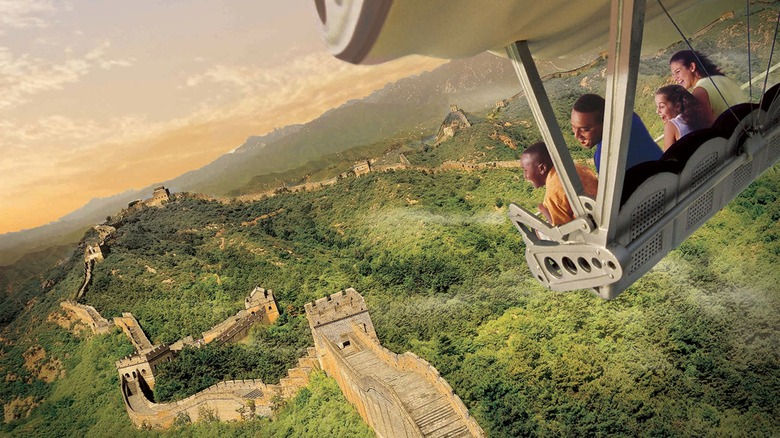 Its been a while since we've done a proper Theme Park Bits round-up, so we have a lot to share with you. Here are some of the stories we'll be talking about today:
A tease of the Na'vi Animatronics from Avatar Land
See photos of Avatar Land's construction
New Footage and concept art from Star Wars Land
Watch a preview of Soarin Around The World and learn when you'll be able to ride it
Finding Dory characters will be added to EPCOT attraction
Watch sneak preview of Animal Kingdom's new Tree of Life and Rivers of Light night-time shows
A first look at Warner Bros. World Abu Dhabi, which will include Batman, Superman and Wonder Woman rides
A look at Universal Studios Japan's walking dinosaurs from Jurassic Park
Universal Orlando raises annual price passes
All this and more, after the jump.
First up, watch the teaser above that was shown at a presentation at Walt Disney World for Animal Kingdom's Avatar Land (or whats officially being called Pandora: The World of Avatar). While I can't confirm that the video shows an animatronic of Neytiri, it sure looks like one. And if Disney can create animatronic Na'vi creatures that look this real, it will be an next level experience for sure. I had heard that they will have Na'vi characters walking around the land, or at least meet-and-greets, but I'm betting this kind of detailed animatronic character is something guests will find in the River Adventure ride.
PHOTOS, VIDEO: Aerial View of Construction Progress on Pandora: The World of AVATAR at... https://t.co/uNZyLW8NE1 pic.twitter.com/y6Rm7dzXGS

— WDW News Today (@WDWNT) April 5, 2016
Speaking of Avatar Land, WDW News Today has recently posted some photos and video showing how construction on the new land is progressing.
At the same presentation, they also talked a bit about Star Wars Land (or what we've heard will be called the Star Wars Experience). While not much new information was given during the presentation, it did include a bunch of new concept art, video of the ride animatics and more. Its worth watching above. The video comes thanks to our friends at InsideTheMagic. The new information we do get is as follows:
You will be in full control of the Millennium Falcon ride, steering it, firing laser canons and more.
The land will have an outer-worldly street market run by a collection of characters, aliens and droids.
The Cantina will let you "sample the daily specials, interact with the locals and hear the latest rumors from the far reaches of the galaxy."
The planet's nicest dinner club will be "the finest place on the planet to relax, indulge, its unlike any place we've ever been before, and unlike anyplace we've ever seen before." You'll be able to "dine on local delicacies, immerse yourself in the unique culture and cool customs of the outer rim, and partake in the unique sounds of the planets best entertainers.
They have also captured a sneak preview of the Tree of Life and Rivers of Light shows that will be added to Disney's Animal Kingdom as part of the park's expansion into night time hours. The projection mapping show on the tree of life looks beautiful. I'm less impressed by the Rivers of Light show which doesn't seem to approach the awesomeness of Fantasmic and World of Color, and seems to be missing a bit of the Disney magic.
Hit the next page for a lot more.
We've known for a while now that a new version of Soarin' would be coming to EPCOT and Disney California Adventure after Soarin Around The World made its debut at Shanghai Disneyland. But now Disney has confirmed that the new version of the ride will open at domestic parks on June 17th 2016, a day after it opens in Shanghai.
Imagine a wind-through-your-hair flight above The Great Wall of China, a bird's-eye view of the Sydney Harbor in Australia, gliding around the Matterhorn in Switzerland ... These are among more than a dozen breathtaking ways you'll be able to experience the wonders of the world when Soarin' Around the World makes its groundbreaking debut across the globe this summer.
Watch a short preview from the new film above.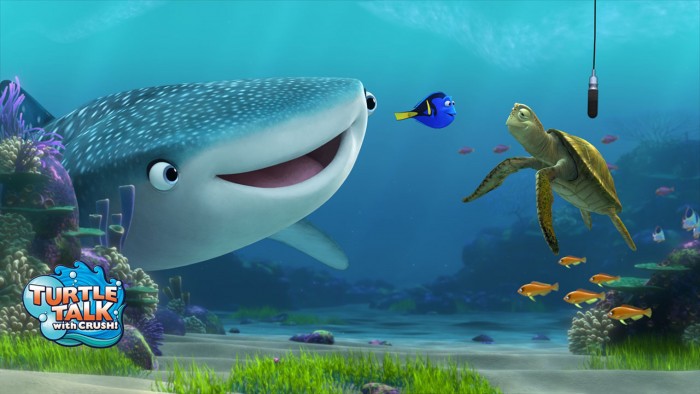 The new characters from the Finding Nemo sequel Finding Dory will be added to Disney's interactive Turtle Talk attraction in EPCOT sometime in early May 2016:
Some of her new pals you can expect to spot within the attraction include Destiny the whale shark, Bailey the beluga whale and Hank the "septopus" (that's a seven-legged octopus). Crush's son and best pal Squirt will also be swimming by for the first time. And you may spot Nemo and his dad Marlin.
No word on if the same attraction in Disney California Adventure will also be updated, although it would be weird if not.

Warner Bros has officially announced they are working on a billion dollar Warner Bros. World Abu Dhabi theme park to open in 2018.
Situated on Yas Island, one of the world's leading business, leisure and entertainment destinations, the development will include the only Warner Bros. branded hotel alongside the immersive theme park. The first phase of the project, Warner Bros. World Abu Dhabi, is set to open in 2018. Construction is underway and rides are in production. Warner Bros. World Abu Dhabi will bring together stories and characters from the Studio's unparalleled portfolio of DC Comics Super Heroes universe including Batman, Superman and Wonder Women as well as Warner Bros. Cartoons such as Bugs Bunny, Scooby-Doo and Tom and Jerry. Guests of all ages will be able to step inside Gotham City and Metropolis, and experience the cartoon worlds of Looney Tunes, Hanna-Barbera and more, all under one roof. Located alongside the world's first Ferrari branded theme park, Ferrari World Abu Dhabi, and the iconic Emirati themed mega water park, Yas Waterworld, Warner Bros. World Abu Dhabiwill help Yas Island take its annual visitor tally from 25 million in 2015, to 30 million in 2018, reinforcing Yas Island's leading position as home to ultimate leisure and entertainment experiences.
Sounds pretty cool, can't wait to see more concept art. I wonder if the superhero components of the new park will be based on the comic books, Christopher Nolan's Batman, or the newer Zack Snyder Batman V Superman/Justice League versions.
Take a look at some of the walking dinosaur creatures at Universal Studios Japan, much better than the Raptor Encounter we have in the states. I wish the domestic Universal theme parks would bring some of these Dinosaur experiences stateside.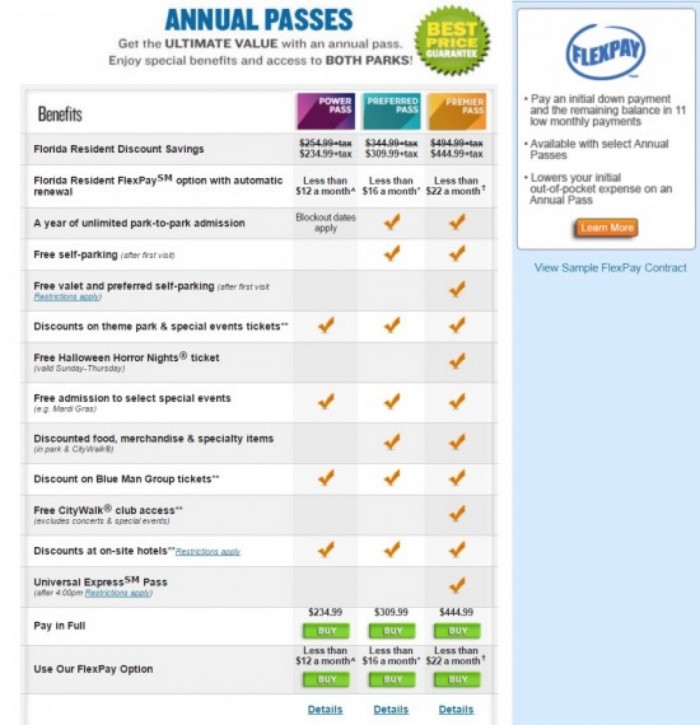 Universal Studios Orlando has raised the prices of their annual passes: the cost of the Premier Pass has gone up to $449.99 from $429.99, the Preferred Pass has been raised to $344.99 from  $334.99, and the Power Pass now costs $254.99, up from $239.99.