Cool Stuff: A 'Labyrinth' Board Game Is On The Way, So Do The Magic Dance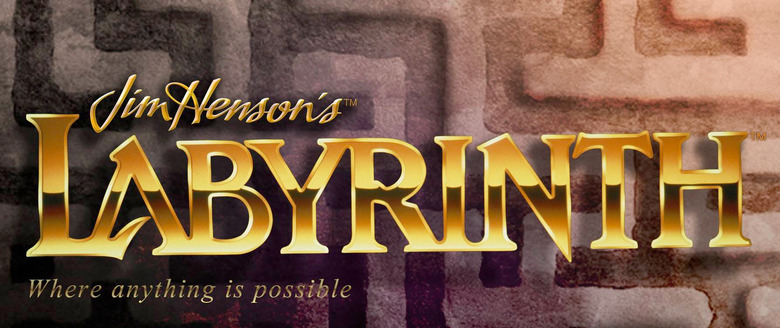 There just aren't enough new board games commemorating hits movies from the 1980s. In an effort to help rectify that situation, a company called River Horse has partnered up with The Jim Henson Company to create a Labyrinth board game, based on the 1986 fantasy film starring the late David Bowie and a young Jennifer Connelly.
The Labyrinth board game is scheduled to get released this summer and features some pretty impressive sculpts for the five collectible game pieces that players will use to navigate the board. Get more details on the Labyrinth board game after the jump.
Here's some photos from the Labyrinth board game from its official Facebook page:
Thanks to GeeksAreSexy for bringing this game to our attention. However, the gameplay doesn't sound all that exciting, and it seems like the company might have spent all the money on getting the licensing and making some cool pieces as opposed to crafting a game that's actually cool. Here's how the game's objectives and gameplay are described:
This is the maze that players must navigate every time they wish to save Sarah's baby brother. Each game is different with the blank card spaces being filled with the magical encounters and monsters that are depicted on the deck of cards that comes with the game, this ensures a great deal of replayability and unpredictability in the game, giving the Labyrinth its signature feel.
The game consists of two distinct stages, one where the group must adventure through the labyrinth trying to find the goblin city whilst keeping their willpower as high as possible (nobody wants to fall into the oubliette!), and a second action-packed stage where the players must fight their way into Jareth's castle where Sarah must say the magical words that will release her brother.
If that sounds interesting to you, then you can stay tuned to the game's Facebook group page right here. Otherwise, here's everything you'll get when you buy the game this summer:
5 highly collectible figurine renditions of the main characters
2? x 2? game board lavishly illustrated with inspiring new artwork featuring all the legendary places from the movie, including the Oubliette, the Bog of Eternal Stench, the Goblin City and Jareth's Castle.
6 polyhedral dice (D4, D6, D8, D10, D12, D20)
4 character sheets, 4 Ability cards & 4 Weakness cards
4 card stand-ups: Humongous, Goblin Infantry, Goblin Cavalry & Goblin Artillery
Goblin Clock & Clock hand
There's no specific date for the release yet, and no price either, but surely that information wi