Cool Stuff: Jason Edmiston's Gorgeous The Hateful Eight Print From Mondo

Mondo has again teamed with filmmaker Quentin Tarantino to release a poster print for his latest film, The Hateful Eight. Created by artist Jason Edmiston, we are excited to exclusively premiere this new print, which will be offered as a timed edition — which means that unlike with the usual super limited edition Mondo prints, you'll have an opportunity to buy one of these if you really want it. And if you like this film you won't want to miss out. Find out the details on the timed edition and learn about a special insert that will be randomly inserted into one lucky fan's poster tube.
The Hateful Eight by Jason Edmiston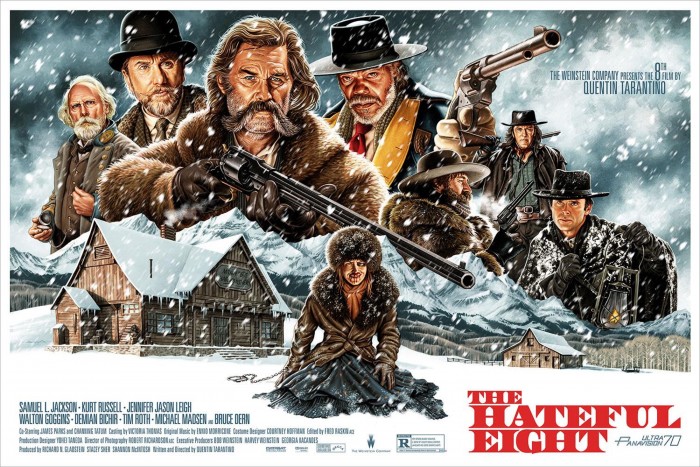 The Hateful Eight by Jason Edmiston is printed on 36" x 24" paper and will be released as a timed limited edition (however many people buy the print in the one sale window will determine the edition size). The timed edition sale will begin on Thursday (April 21st 2016) at 12:00pm CST and will run for 72 hours, until Sunday April 24th at 12PM CST. The poster will be available for purchase for $55 on the MondoTees.com website. Additionally, Jason will be randomly inserting his full 36" x 24" pencil drawing into one of the orders, which is a really cool giveaway for one lucky fan. Here is what the pencil looks like: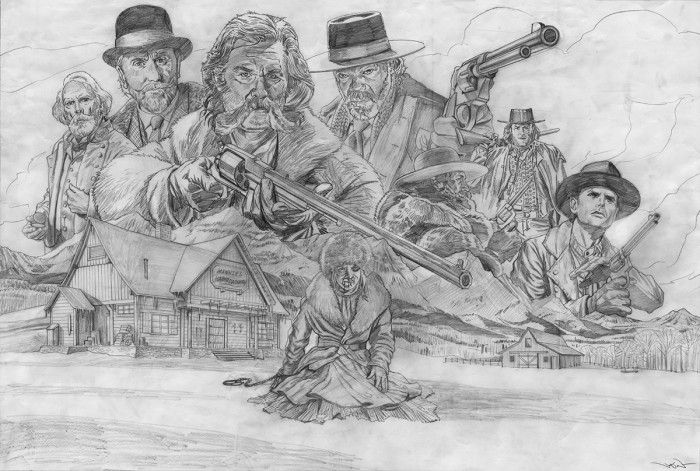 I love seeing the hand-crafted details of this piece as so much art these days is created directly in the computer. I can't imagine the look on someones face when they open their poster tube to find this original pencil drawing.
And sure, Tyler Stout will probably eventually do a print for The Hateful Eight (as he has done prints through Mondo for most of Quentin Tarantino's films) but it seems like he's been very busy in recent years and who knows, it may be years before he gets to Tarantino's latest. Edmiston's print is gorgeous, and I think any fan of this film will be happy with this screen print on their wall.