Naomi Watts Will Star In Netflix's Psychological Thriller 'Gypsy'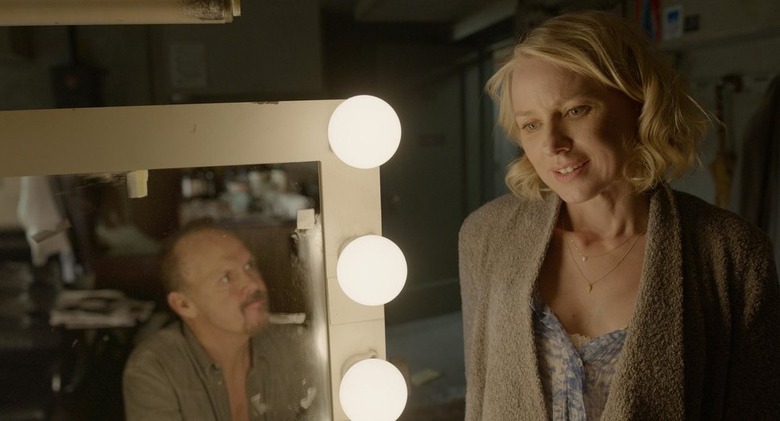 After the massive success of 50 Shades of Grey, director Sam Taylor-Johnson decided against returning for the sequels. Since the adaptation opened in theaters, she hasn't lined up many film projects for herself. In December, Taylor-Johnson was briefly attached to direct Chappaquiddick, but two months later, she dropped out of the film to work on Netflix's Gypsy, a series that has just landed its lead, Naomi Watts (Demolition). 
Learn more about the Naomi Watts Netflix series below.
Gypsy will start shooting this summer. Both Chappaquiddick and the Netflix series were aiming for a summer start date, and once the streaming service gave the greenlight to Gypsy, Taylor-Johnson moved ahead with the 10-episode, one-hour series. The Nowhere Boy director will direct the first two episodes and executive produce Gypsy.
Naomi Watts will play Jean Holloway, "a therapist who begins to develop dangerous and intimate relationships with the people in her patients' lives," according to the press release. The actress has most recently been seen in Birdman or (The Unexpected Virtue of Ignorance), While We're Young, Demolition, and, best of all, she'll soon reunite with Mulholland Drive director, David Lynch, on the upcoming Twin Peaks revival.
The size of her role in Twin Peaks is unclear, but she's without a doubt the lead in Netflix's Gypsy, which is described as a "psychological thriller." Liza Johnson and Lisa Rubin, along with Taylor-Johnson, are executive producing, and Rubin will serve as a writer on the series. A few months ago, Rubin was hired to adapt "Food Whore: A Novel of Dining and Deceit" for DreamWorks. The screenwriter is also adapting the best-selling novel "I Was Here," written by Gayle Forman, for New Line.
Watts, too, will executive produce Gypsy. The actress has some promising projects coming out over the next few yeas: Watts is in Star Wars: Episode IX director Colin Trevorrow's The Book of Henry; she'll soon act alongside her husband, Liev Schreiber, in the biopic about boxer Chuck Wepner, The Bleeder; and, within almost a year, she'll be done with the Divergent series. She's an excellent actress, and the opportunity to see her work in a long-form medium is reason enough to watch a show. Expect to hear more news about the Gypsy cast soon.
As for Taylor-Johnson, hopefully she'll have more creative freedom on the Netflix project than she did on 50 Shades of Grey, a notoriously difficult production. There's only so much a director can do with that quality of material, and Taylor-Johnson proved she's capable of far more with her directorial debut, Nowhere Boy. Perhaps a project not involving a (potentially) micro-managing author is just what she needs.