'The Night Of' Teaser Trailer: Screenwriter Steven Zaillian Is Finally Directing Again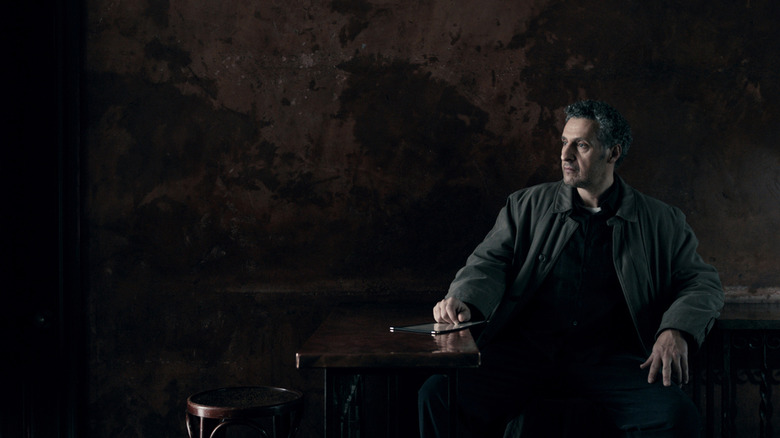 HBO's The Night Of represents screenwriter Steven Zaillian's return to the director's chair. Zaillian hasn't shot a feature film since All the King's Men, and although that 2006 remake is a notable misfire, his directional debut, Searching for Bobby Fischer, is reason enough to want to see him direct again. The Academy Award-winning screenwriter responsible for Schindler's List and American Gangster is, thankfully, back at it, having helmed eight out of the nine episodes of HBO's upcoming miniseries.
The Night Of, which stars John Turturro and Riz Ahmed (Rogue One: A Star Wars Story), premieres this summer. Watch The Night Of teaser trailer below.
Originally a passionate project of the late James Gandolofini's, HBO greenlit the miniseries back in 2013. The actor was set to star as a New York attorney who gets caught up in a mystery when he takes on a new client named Naz (Riz Ahmed), a murder suspect. After Gandolfini's tragic passing, Robert De Niro briefly stepped in to play the lead role, but then a scheduling issues arose. In the end, the role of Jack Stone went to John Turturro. The actor stars alongside Bill Camp (Midnight Special), Michael Kenneth Williams (The Wire), Max Casella (Inside Llewyn Davis), and more in the project, which Gandolfini received an executive-producer credit on.
Here's the The Night Of teaser trailer released by HBO:
That is a very effective teaser trailer. Transitioning from Naz and the girl at the beach to the dead body is a chilling cut, and the teaser manages to maintain that sense of dread and mystery, leaving you, hopefully, curious about what exactly happened and what The Night Of is really about. This teaser should do a fine job raising some of HBO's subscribers' interest.
Zaillian collaborated with novelist and screenwriter, Richard Price, on The Night Of. Price is the writer behind Clockers and The Color of Money, and he also worked on the scripts for Shaft and Ransom. Price and Zaillian wrote the miniseries together, based on Criminal Justice, a BBC series that ran in 2008-2009.
The Night Of 
 this Friday at the ongoing Tribeca Film Festival. Zaillian, Price, Ahmed, and Turturro will be in attendance and take part in a Q & A hosted by film critic and author, Matt Zoller Seitz. If you have the time and you're in Tribeca, considering the talent involved, it should be an event worth checking out.
Here's Tribeca's description of the miniseries:
The Night Of delves into the intricacies of a complex New York City murder case with cultural and political overtones. The story examines the police investigation, the legal proceedings, the criminal justice system and the feral purgatory of Rikers Island, where the accused await trial for felony crimes.
The Night Of premieres on HBO this July.