'Jurassic World 2': 'The Impossible' Helmer Juan Antonio Bayona To Direct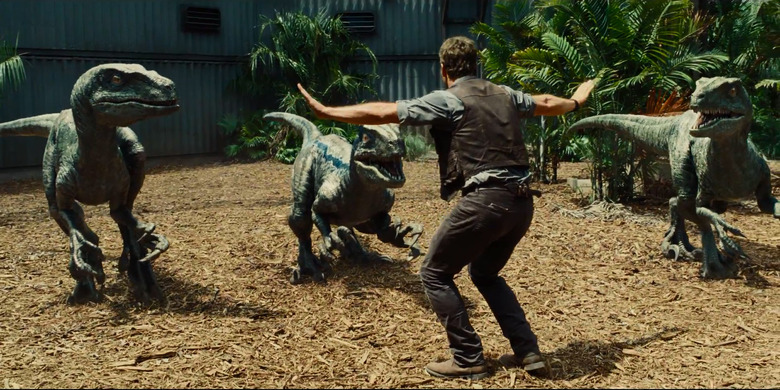 Much in the way that a hubristic entrepreneur might revive a long-extinct species, Colin Trevorrow resurrected the dormant Jurassic Park franchise last year with Jurassic World. But while bringing dinos back to life has only ever gone poorly for the humans within the Jurassic Park universe, the relaunch worked out spectacularly in ours. Universal had a massive hit on its hands, and former indie director Trevorrow gained so much momentum that he steered himself right into a Star Wars movie.
Which, in turn, left the director slot wide open for the inevitable Jurassic World sequel. Now we finally know who'll fill it. Juan Antonio Bayona has been set to helm Jurassic World 2, which will once again star Chris Pratt and Bryce Dallas Howard. 
Bayona is a Spanish filmmaker who previously made a minor splash with his feature debut The Orphanage and then an even bigger one with the tsunami drama The Impossible. His next movie, the dark fantasy A Monster Calls, is due out in theaters later this year. Universal first began courting Bayona for Jurassic World 2 last year, but he was unable to take the job due to his commitment to Paramount's World War Z 2. But earlier this year Bayona wound up dropping out of World War Z 2, freeing him up to take the Jurassic World 2 gig after all.
Bayona, Trevorrow, and producer Frank Marshall celebrated the good news on Twitter.
It's official! So excited to join the Jurassic Team!! @colintrevorrow @LeDoctor pic.twitter.com/NMYozo5Umo

— JA Bayona (@FilmBayona) April 18, 2016
Proud to collaborate with one of my favorite filmmakers on the next Jurassic adventure. JA Bayona, it's all yours.

— Colin Trevorrow (@colintrevorrow) April 18, 2016
Thrilled to announce JA Bayona is on board to direct JW2. Welcome to the team @FilmBayona!

— Frank Marshall (@LeDoctor) April 18, 2016
Although Star Wars: Episode IX is keeping Trevorrow out of the director's chair for Jurassic World 2, he'll be involved with the sequel in another capacity. He's writing the script with Derek Connolly, who scripted Trevorrow's directorial debut Safety Not Guaranteed and re-teamed with him for Jurassic World and the upcoming Star Wars movie. Trevorrow has previously revealed that the sequel sees dino breeding going open source, teasing a "different kind of film" that will take things "to the next level."
Jurassic World 2 opens June 22, 2018.
[Source: THR]