The Harry Potter Studio Tour Will Temporarily Open The Dursley House This Summer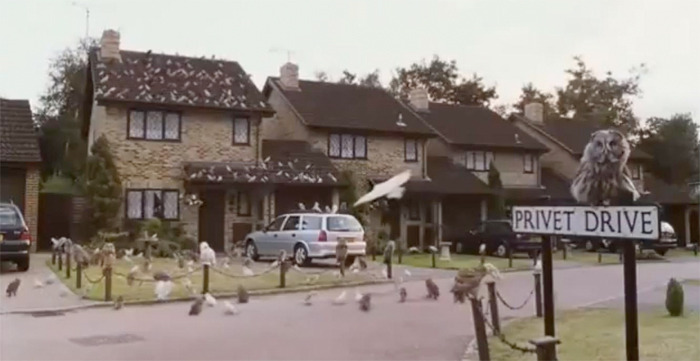 For any Harry Potter fans who happen to be in London this summer, we have good news if you happen to be visiting the Warner Bros. Studio Tour to check out the sets of your favorite fantasy film series. In honor of the 15th anniversary of the film adaptation of Harry Potter and the Philosopher's Stone, for a limited time the studio tour will allow fans to step foot inside Number Four, Privet Drive, the house where Harry grew up with his terrible relatives, the Dursley family. Find out when you'll be able to tour the Dursley household after the jump.
Pottermore has announced that Number Four, Privet Drive will be open for fans from Friday, May 27th through Monday June 6th. The Harry Potter Tour Dursley House set is always on display from the outside, but allowing fans inside the house doesn't normally happen. Of course, stepping inside a normal house doesn't sound all that thrilling, but the studio tour will be making it a little more special.
There will be hundreds of letters from Hogwarts suspended in the air when you step inside the house, recreating the scene from the first film when all the letters fill the house and fly through the air. Also on set will be the mechanism that was used to shoot out around 10,000 letters through the house. In addition, the Dursleys costumes will be on display for you to sneer at.
Here's hoping that there's a chance for fans to take a picture inside Harry's miserable cupboard under the stairs. As long as Aunt Marge doesn't show up, it should be a pretty enjoyable visit.