Poster Posse Delivers Wild 'The Jungle Book' Artwork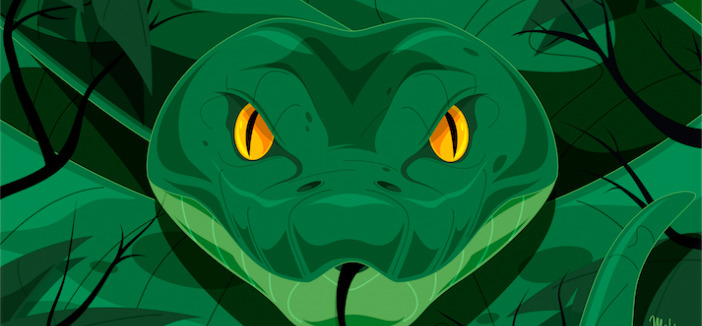 This past weekend, The Jungle Book exceeded box office predictions and studio expectations by pulling down over $103 million domestically, marking the second largest April opening ever. And since it's already been in release internationally for two weeks now, it has nearly over $290 million worldwide. Our own Angie Han found a lot to love in the film, and it sounds like one that demands to be seen on the big screen.
Now Poster Posse has delivered some cool The Jungle Book posters created by various artists, some of them being better than the official posters used to market the film in theaters. Check out a batch of our favorites after the jump.
Here's some of The Jungle Book posters from Poster Posse:
It's a shame that we can't get some of the fantastic work that the artists from Poster Posse put together in the form of a print thanks to licensing issues and whatnot. But they do make for some cool desktop wallpapers, or even great background images for your mobile devices.
The Jungle Book is turning into yet another hit for Disney this year, following the animated Zootopia, which is nearing $900 million worldwide. That's pretty impressive for an original animated movie. As for The Jungle Book, it's sitting proudly with a 94% on Rotten Tomatoes, and a sequel is already in development with Jon Favreau likely coming back to direct.
If you've been unsure about heading out to see The Jungle Book, just take a chance and let yourself get lost in some of the most impressive animal effects ever put to film. And if you want to see more The Jungle Book artwork, check out Poster Posse's collections here and here. Also, be sure to check out Tom Whalen's outstanding print for The Jungle Book from 1967 right here.