James Gunn Wants Two 'Fantastic Four' Characters To Play With In 'Guardians Of The Galaxy'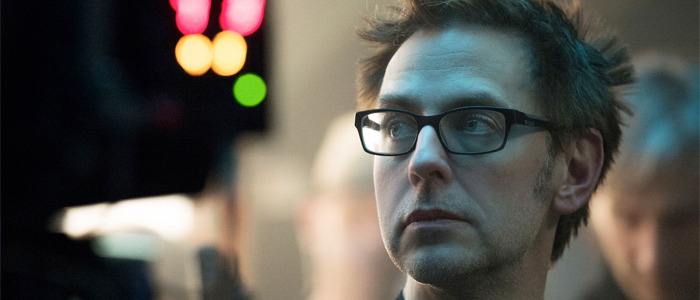 As of now, we're not entirely sure what to expect from Guardians of the Galaxy Vol. 2, arriving on May 5, 2017. We know that Chris Pratt, Zoe Saldana, Dave Bautista, Bradley Cooper and Vin Diesel are back as the title team of space criminals turned heroes, but it sounds like Benicio del Toro and John C. Reilly won't be back this time, according to a Facebook Q&A with director James Gunn.
However, in that same session, Gunn discussed a couple of comic book characters from the world of Fantastic Four that he would like to bring into the Guardians of the Galaxy franchise at some point. The only problem is that rights issues might make that a little difficult. Find out more about the Fantastic Four Guardians of the Galaxy crossover that Gunn would like to make happen after the jump.
Comic book fans who follow the Fantastic Four know that the series is on hiatus for awhile. Right now Reed and Sue Richards are building a multiverse with their children, leaving them busy for the foreseeable future. It's a break that Marvel Comics hopes will allow fans some time to appreciate the team a bit more instead of taking them for granted.
In the meantime, the Thing and the Human Torch have joined other teams, with the former joining forces with Guardians of the Galaxy. Unfortunately, Ben Grimm is not one of the characters Gunn wants to bring into the fray. Instead, Gunn wants to bring two villains into the Marvel cinematic universe (via Facebook):
I probably wouldn't add Ben Grimm to the Guardians team even if they were a part of the MCU. And of course I would love the FF to be a part of the MCU...Fox owns so many great villains and cosmic characters I would love to play around with including Annihilus — and I think they own Kang.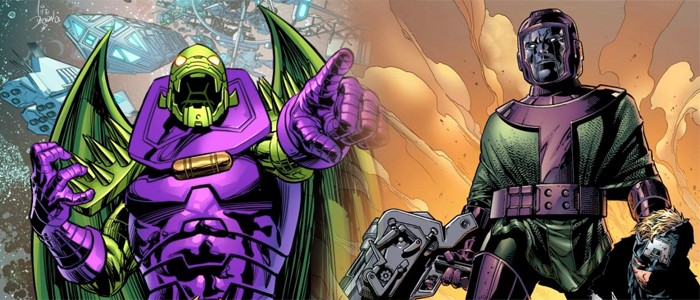 Annihilus (left) and Kang are fairly prominent villains in the Marvel Comics universe, and they would have no problem fitting in with the Guardians of the Galaxy universe on the big screen. Annihilus is an insect-like commander of a massive army who has super strength and a streak of insanity. Even though he's usually an adversary of Fantastic Four, he has crossed paths with the Guardians of the Galaxy as well.
Meanwhile, Kang could make things a bit crazy in the Marvel cinematic universe as he is a time traveler who messes with various time periods in order to ensure that he will be a powerful ruler in the future. He's primarily an Avengers villain, so it might seem strange that Fox owns him, but he first appeared in Fantastic Four so it makes sense that he was part of the rights deal for Marvel's first family.
This likely doesn't mean that Gunn is trying to have Marvel get ahold of the rights to these characters for Guardians of the Galaxy, but rather it's just wishful thinking on his part. However, with Tim Miller hoping to get Spider-Man and Deadpool to meet after the webslinger ended up being shared between Sony and Marvel/Disney, maybe we can count on more comic book characters being shared between studios in the future.