DreamWorks' 'Motorcade' Loses Director Joe Carnahan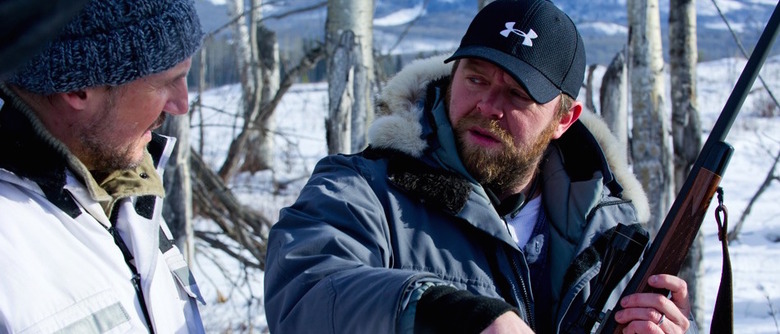 Joe Carnahan hasn't been confirmed to direct Bad Boys 3 and Bad Boys 4 yet, but after the director posted some pre-viz for one of the sequels on his twitter feed, it's safe to presume he's directing those Sony films. A year ago, Carnahan became attached to direct another action movie, Motorcade, but he's just left that long-in-development DreamWorks project. Read the entire Joe Carnahan exits Motorcade story below.
DreamWorks started developing Motorcade back in 2004, after buying a pitch from Hans Brauer and Craig Mitchell for six-figures. Since then, screenwriters Ehren Kruger (Arlington Lane, Transformers: Age of Extinction), Billy Ray (Captain Phillips), and Robert Rodat (Saving Private Ryan) have worked on the script. In 2008, Ray's draft of Motorcade even made the 2008 Black List. Then, at one point, Live Free or Die Hard director Len Wiseman was going to make the film with Tom Cruise, before director John Cassar (24: Live Another Day) and Ryan Reynolds came and went, too.
Motorcade was originally described as being about a Secret Service agent who fails to prevent a terrorist attack on the president of the United States' motorcade. Deadline reported that Carnahan exited the Los Angeles-set film. The outlet doesn't offer any reason for the director's departure, but it does sound like the plot might've been tweaked a bit since Carnahan's involvement:
Motorcade is about a disgraced Secret Service agent who gets embroiled in a kidnapping attempt of the President of the United States as the Commander-in-Chief's motorcade makes its way through Los Angeles.
The Grey and Narc director signed up to both write and direct Motorcade, which Walter Parkes (Catch Me If You Can) and Laurie MacDonald (Men in Black III) are executive producing. Whether DreamWorks will start from scratch again or use any of Carnahan's draft is currently unknown.
Carnahan still has a few other projects in the works, besides Bad Boys 3 and Bad Boys 4. He's still attached to direct Five Against a Bullet, which is about "five elite bodyguards who are tasked with keeping a mayoral candidate safe during the elections in one of the most powerful cities in Mexico," which, admittedly, sounds a little similar to Motorcade.
The director's last picture, Stretch, was unfortunately dumped by Universal, but his 2011 film, The Grey, was both a box-office and critical success. Carnahan has a talent for suspense and action, so it's a shame he's no longer directing Motorcade, but at least we'll soon see him directing his biggest movies yet with the Bad Boys sequels.