Four More 'Avatar' Sequels Dated Through 2023 [CinemaCon 2016]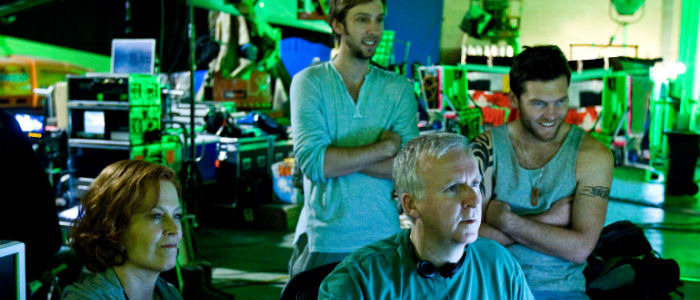 Remember back in 2010, when 20th Century Fox dated Avatar 2 for December 2014? That date has long since come and gone, and deep into 2016 we're still waiting on this movie. But in the meantime, director James Cameron has added yet another sequel to to his Avatar-related to-do list. During its CinemaCon presentation today, 20th Century Fox announced we'll be seeing four more Avatar movies between now and 2023. 
Cameron took the stage to announce the big news. As it stands now, Avatar 2 is arriving around Christmas 2018, followed by Avatar 3 in 2020, Avatar 4 in 2022, and Avatar 5 in 2023. The very first Avatar opened in December 2009.
"We've decided to embark on a truly massive cinematic process," he said at CinemaCon. "We've begun to bump up against the limitation of our art form. There's just too much story." And that, according to Cameron, is why the decision was made to expand the series. "I've been working with the top four screenwriters and designers in the world to design the world of Avatar going forward," he said of the development process. "The environments, new cultures — whatever it takes to bring it to life. From what I'm seeing of the art on the wall, in pure imagination is just beyond the first film. I'm speechless."
The Avatar sequels won't follow a single plot thread, but rather comprise an entire cinematic universe. "Each one [of the sequels] stands alone but together form a complete saga," said Cameron. He described the story as "a true epic saga told in this rich complex world." Cameron has previously said Avatar 2 would take place underwater, but that was before he added more sequels. If the second film is still set in the water, though, could one or more of the sequels be air- or space-based? In any case, Cameron didn't say much about what the plot of these new Avatar movies might be, so your guess is good as ours.
As part of the presentation, 20th Century Fox showed a quick sizzle reel of concept art from the films. Images included undersea battles with the Na'vi, as well as aerial fights with manmade spaceships above Pandora. There were also images of what appeared to be other Na'vi tribes, adding credence to the theory that the Avatar sequels will be more like a shared universe (a la Marvel) than a straightforward single narrative (a la Harry Potter). The video ended with a cool new logo for the franchise, which you can see below: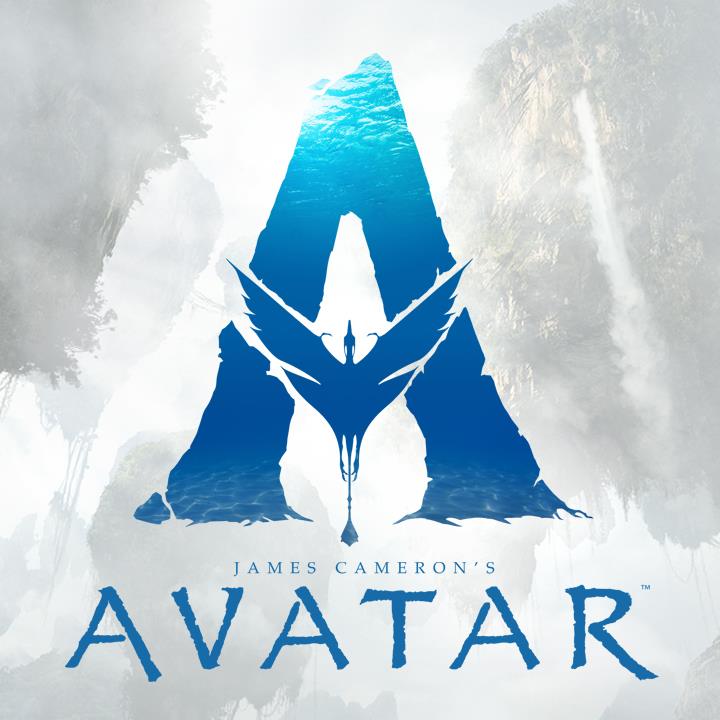 Assuming the Avatar sequels open as planned, they could eventually find themselves butting up against Disney's Star Wars series, which have parked themselves in December for the next few years. In fact, it was only when Fox delayed Avatar 2 to 2018 that Disney moved Episode VIII to December 15, 2017. It should be interesting to see how these two juggernaut franchises dance around each other, or what finally happens if they compete more directly. It's worth pointing out that Disney has a vested interest in the 20th Century Fox series, what with Avatar Land due to open soon in its theme parks, so they probably won't want to risk tearing too much into Avatar's business.
But that's assuming these Avatar sequels actually make their release dates. If Avatar 2 opens in 2018, it'll have been nine years since the original Avatar hit theaters. We have every hope it'll be another stunning spectacle on the order of the original, but so far all we've gotten are periodic updates that Avatar 2 is still in development, but that its release has been delayed yet again. Put simply, it's hard to get excited about Avatar 5 when Avatar 2 hasn't even happened yet.
While it's not uncommon for studios to map out their signature franchises years in advance, the Avatar schedule seems wildly ambitious. Yes, franchises like Marvel and DC and Harry Potter have dates locked in through 2020, and yes, Fast & Furious 10 is slotted for 2021 — but Avatar is looking all the way through to 2023, based on the popularity of a single movie that opened seven years ago. And it all hinges on a director who, for all his incredible vision, has a reputation for blowing his deadlines.
Anyway, if Avatar 2 is really coming in 2018, we'll see you in a few more months for more casting and story details. And if not, we'll see you back here for the umpteenth "Avatar 2 delayed, more Avatar sequels added" article.