'Deadpool 2' Officially Confirmed; Tim Miller Returning To Direct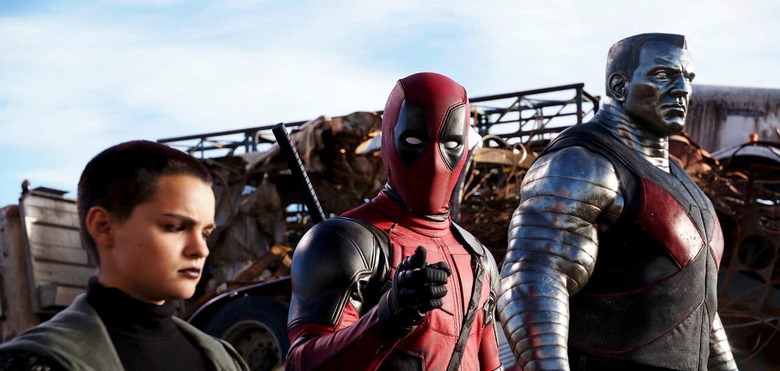 By any measure, Deadpool was a smash hit. It's had a record-breaking box office run, somersaulting above even the highest projections, and managed to satisfy hardcore fans, total newcomers and discerning critics in one fell swoop. It put Ryan Reynolds back in Hollywood's good graces after a string of disappointments (including another superhero movie, Green Lantern) and sparked speculation about a "Deadpool effect" that could see more funny, R-rated superhero movies hitting theaters.
No surprise, then, that 20th Century Fox are eager to stay on the good side of the Merc with a Mouth. At CinemaCon today, the studio officially confirmed what we already basically knew: that a Deadpool 2 is on the way. 
During the 20th Century Fox CinemaCon presentation, studio co-chairman Stacey Snider confirmed that "the entire creative team" will be back for Deadpool 2. That means screenwriters Rhett Reese and Paul Wernick (as we already knew), but also director Tim Miller and star Ryan Reynolds. The entire announcement has the ring of inevitability to it — is there a person alive who didn't think a Deadpool sequel was coming? — but it's still nice to get official word.
The first Deadpool took years of negotiation and on-again, off-again development to get off the ground. Reynolds' first outing as the mutant antihero, in X-Men Origins: Wolverine, hadn't made the best impression, and the studio was understandably reluctant to give him his own movie. But just when all hope seemed lost, a bit of leaked test footage gave the project the shot in the arm it needed. Fox's gamble paid off, and Deadpool 2 thankfully hasn't had to rely on any such trickery (or luck) to get a greenlight.
Details on what, exactly, the second movie will be about are still scarce. It seems a safe bet Cable will be involved in some fashion – while Miller has cautioned that it's "genuinely premature" to say one way or the other, he's also acknowledged that "if we don't put Cable in Deadpool 2 I think we'll be run out of town on a rail," and Stephen Lang has already begun campaigning for the role. And the screenwriters have said they won't be going too much bigger for the sequel, which is probably for the best.
20th Century Fox hasn't announced a Deadpool release date yet, but it does have two slots set aside for mystery Marvel projects on October 6, 2017 and January 12, 2018. Expect Deadpool to grab one of them in the not-too-distant future.