Channing Tatum Joining 'Kingsman: The Golden Circle', Maybe As An American Agent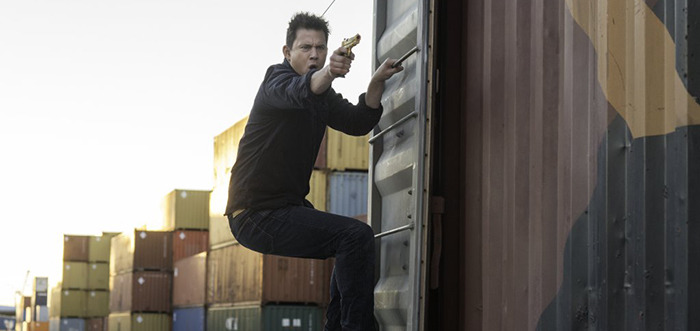 The cast of the sequel to last year's hit spy action adventure Kingsman: The Secret Service got a little more interesting this week, with hopes of music legend Elton John joining the project in some capacity. But now some American flair is being added to the mix to spice things up a bit.
21 Jump Street and Magic Mike star Channing Tatum has just announced that he has joined the cast of Kingsman: The Golden Circle. And when you see the teaser poster he revealed on Twitter and consider what Matthew Vaughn has said about the sequel before, we're pretty sure we know how Channing Tatum joining Kingsman 2 is going to play out.
Here's the post Channing Tatum made yesterday on Twitter:
I'm about to get all up in that Golden Circle. #Kingsman pic.twitter.com/LqCPJ6monO

— Channing Tatum (@channingtatum) April 14, 2016
The quote, "My momma always told me the British gave us Southerners our manners," is particularly interesting, because it implies that Tatum is playing an American from the South. And since those sunglasses are much different from the ones that appeared on the first teaser poster last week, hinting at the return of Colin Firth, we're betting this poster is specifically made to hint at Tatum's character. More than likely he says this line in the movie as well.
With Tatum being from Alabama, having him play a Southern, American Kingsman just makes sense. We know the guy will look good in a suit, and if he's been getting ready to play the mutant Gambit at 20th Century Fox, surely he's been working on his Cajun accent. A Southern accent isn't too far off from that dialect, and since Gambit just got delayed, this feels like the perfect substitute for the time being.
Let's not forget that Matthew Vaughn previously teased that we would meet the American branch of Kingsman, called Statesman, so having Tatum be one of the gentlemen spies from the United States fits in line with that detail too. In fact, I wouldn't be surprised to see New Orleans become a hub for the Kingsman that Tatum works at. This is all speculation, but hopefully we'll find out more details soon.
Otherwise, Taron Egerton is supposed to be back as Eggsy and Mark Strong is supposed to return as well, with Vaughn teasing that some terrible things were going to happen to his character last year. In addition, Halle Berry is supposed to play the director of the CIA, so we're getting plenty of new characters this time. Surely some more casting announcements are coming soon., so stay tuned.
Kingsman: The Golden Circle arrives on June 16, 2017.