Live-Action 'Peter Pan' Reboot Coming From 'Pete's Dragon' Director David Lowery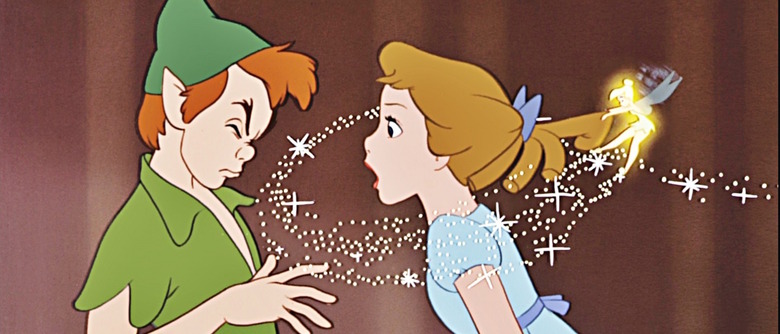 When Disney first announced that its Pete's Dragon reboot would be directed by David Lowery, he seemed like an out-of-left-field choice. Lowery was an indie darling known for directing the Malickian crime romance Ain't Them Bodies Saints and editing Shane Carruth's trippy Upstream Color; a mainstream family film for Disney seemed about as far from his wheelhouse as a movie could get.
But that unexpected partnership must've worked out just fine, because both sides are already gearing up to reunite on another new project. Lowery has been set to direct a live-action reboot of Peter Pan, from a script by his frequent collaborator (and Pete's Dragon screenwriter) Toby Halbrooks. 
Deadline reported the Peter Pan David Lowery news. The project comes on the heels of two not very well-received Peter Pan adaptations, Warner Bros.' colorful flop Pan directed by Joe Wright and NBC's widely panned live musical starring Christopher Walken. You'd think the studios would want to give this property a rest for now, but then again if anyone's got the magic pixie dust to make another Peter Pan movie work it might be Disney.
It's worth pointing out that this is a separate project from the live-action Tinkerbell movie also in the works at Disney, which has Reese Witherspoon attached to star as the feisty fairy. That one has a script by Victoria Strouse (Finding Dory) but no director or release date that we know of yet.
While J.M. Barrie's boy who wouldn't grow up has been adapted countless times across countless media, Disney's own 1953 animated feature is one of the best-known interpretations. The new movie fits with Disney's apparent quest to live-action-reboot its entire animated classics stable. Not that we can blame them — films like Alice in Wonderland, Maleficent, and Cinderella have raked in tons of dough and The Jungle Book looks poised to do the same this weekend.
Lowery's Pete's Dragon is due in theaters this summer — August 12 to be exact. Besides Pete's Dragon, Lowery has also been working on The Old Man and the Gun, a Warner Bros. project adapted from a 2003 Vanity Fair article. Robert Redford (who also appears in Pete's Dragon) is attached to star.
Disney hasn't said when exactly Peter Pan will fly into theaters, but it's worth pointing out that they've got several dates reserved already over the next few years for as-yet-unnamed live-action fairy tale projects.