Director Brian De Palma Will Expose 'The Truth And Other Lies'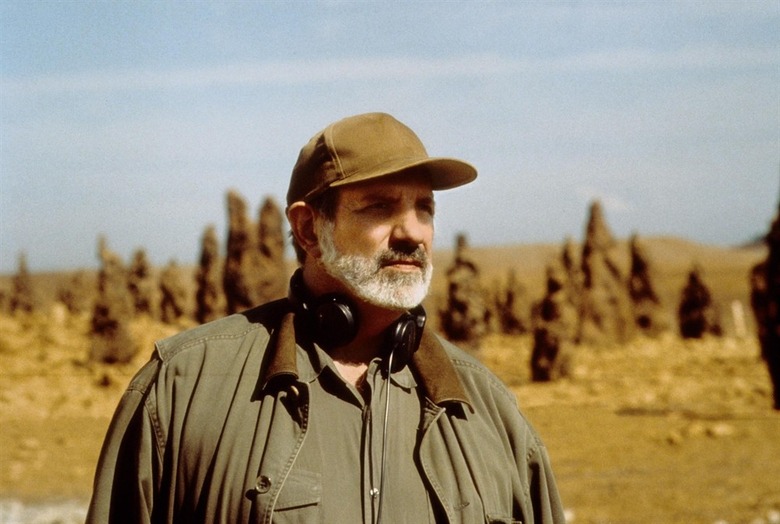 Director Brian De Palma has lined up a few promising projects for himself since making his last directorial effort, 2012's Passion. De Palma and his Scarface and Carlito's Way star, Al Pacino, both became attached to Happy Valley and Retribution. Happy Valley, a biopic about the disgraced and deceased Penn State head football coach, Joe Paterno, ran into budget issues at HBO and was placed on hold. As for Retribution, we've heard little about that thriller since it was announced.
Now, De Palma has signed up to direct The Truth and Other Lies adaptation. Learn more about the project below.
Deadline reports De Palma has become attached to The Truth and Other Lies. Based on Sascha Arango's novel, the author wrote the adaptation as well. The protagonist, Henry Hayden, is about to have his seemingly perfect life fall apart. When the famous author's mistress becomes pregnant, he decides to get rid of her — but, being an "author," not a killer, he makes a mistake.
Here's the book full synopsis:
Henry Hayden seems like someone you might admire, or even come to think of as a friend. A famous bestselling author. A loving and devoted husband. A generous and considerate neighbor. But Henry Hayden is a construction, a mask. His past is a secret, his methods more so. Only he and his wife know that she is the actual writer of the novels that made him famous.
When his hidden-in-plain-sight mistress becomes pregnant, it seems his carefully conceived façade is about to crumble. And on a rain-soaked night at the edge of a dangerous cliff, his permanent solution becomes his most terrible mistake.
Now not only are the police after Henry but his past — which he has painstakingly kept hidden — threatens to catch up with him as well. Henry is an ingenious man, and he works out an ingenious plan, weaving lies, truths, and half-truths into a story that might help him survive. Still, the noose tightens.
This plot synopsis sounds straight up De Palma's alley. He's no strange to punishing characters for making a mistake or, perhaps in this case, nothing but bad mistakes. Arango's novel is described as a deeply dark comedy, and De Palma certainly isn't a filmmaker without a sense of humor. There's plenty of R-rated fun to be had with this premise, especially if the Dressed to Kill director sticks with the project.
De Palma is also attached to direct Lights Out, a thriller about a "blind Chinese girl unknowingly caught in a plot to expose a top-secret assassination program," which sounds like a movie any fan of the filmmaker should want to see. While we wait for another Brian De Palma film, in the meantime, at least we'll soon see Noah Baumbach (Mistress America) and Jake Paltrow's (The Young Ones) critically acclaimed documentary on the man, De Palma, which comes out later this year.