Sony Says Animated Spider-Man Movie Will Visually Break New Ground For The Superhero Genre [CinemaCon 2016]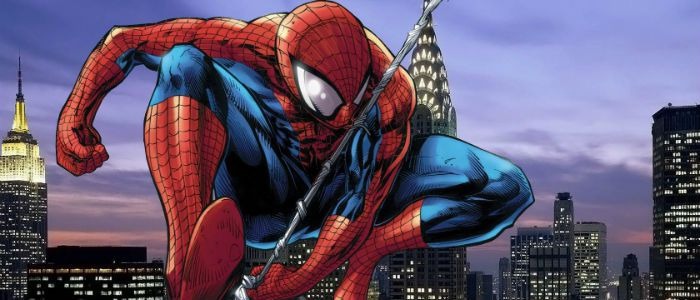 The Spider-Man: Homecoming title confirmation and logo isn't the only Spider-Man news to come out of Sony's CinemaCon 2016 presentation. Sony Pictures Animation president Kristine Belson talked briefly about the upcoming animated Spider-Man movie, which is due in 2018. While no big information was revealed, Belson did make some big claims about the upcoming animated superhero film from producers/screenwriters Phil Lord and Chris Miller. Find out what she said, after the jump.
Belson claims that the animated Spider-Man movie will present "a vision of Spider-man that will take your breath away." She went on to say that, "conceptually and visually, it will break new ground for the superhero genre." Belson even admitted that her claims were pretty bold and said that we'll have to wait until they release footage to see what she means.
Sure, it's a vague and bold statement, but what do you think she means by it? She could possibly mean that it will employ new animation techniques and have a very unique look. Or maybe she just means that it will look very different from the live-action Marvel and DC films we've seen thus far.
We really don't know much about the animated Spider-Man movie at this point. Originally scheduled for July 20th, 2018, the film is now scheduled for December 21st, 2018. Lord and Miller, the directors of The Lego Movie, Cloudy with a Chance of Meatballs, and 21 and 22 Jump Street, are developing the animated Spider-Man feature film. They will be writing the treatment and producing the film.
There's no word on whether they will be involved in any directorial capacity, but it's unlikely as their plates are pretty full. The film will exist independently of the projects in the live-action Spider-Man universe. Avi Arad, Matt Tolmach, and Amy Pascal are also serving as producers, and last year at CinemaCon, Sony head Tom Rothman said on stage that the project is going to be "fucking awesome."