Elton John Confirmed For 'Kingsman: The Golden Circle' [UPDATED]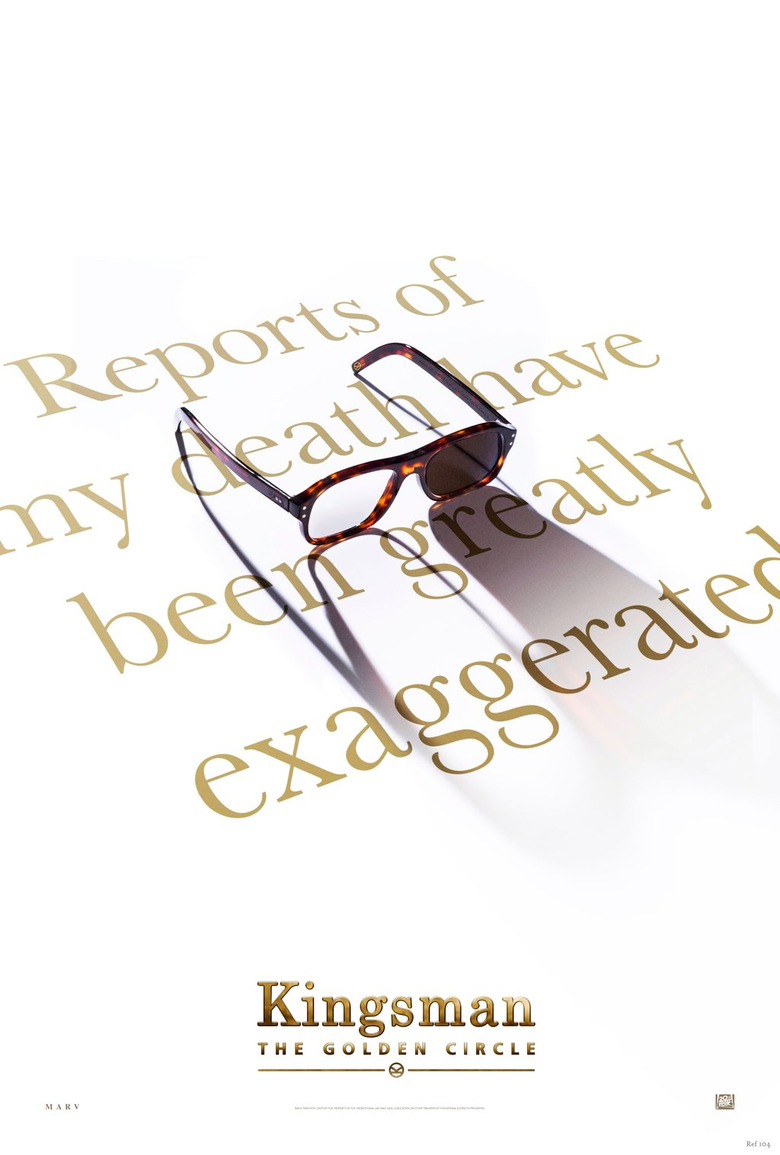 Kingsman: The Golden Circle promises to take the U.K. spy organization across the Atlantic, where they'll hook up with their Stateside counterparts like Jack (Pedro Pascal) and Ginger (Halle Berry). But it's still managed to find some room to loop in a major British icon. Elton John is reportedly in talks to join the action sequel, which will be directed once again by Matthew Vaughn.UPDATE: Elton John has confirmed he'll appear in Kingsman: The Golden Circle. See his Instagram announcement below.
It's been a long time since Tommy..... #Kingsman
A photo posted by Elton John (@eltonjohn) on
Our original story from April 12, 2016 follows.
THR reported on the Kingsman Elton John casting. In Kingsman, John joins Taron Egerton as series lead Eggsy, Mark Strong as Kingsman agent Merlin, and Julianne Moore as new villain Poppy. The production has additionally hinted that Colin Firth will return as Harry Hart.
While John is no stranger to Hollywood — he's even won an Oscar, for "Can You Feel the Love Tonight" from The Lion King — he very rarely appears onscreen as an actor. His limited credits on that front include cameos as himself in Spice World and The Simpsons, and voiceover narration in The Road to El Dorado. Interestingly, Vaughn originally wanted John for a cameo in the first film, Kingsman: The Secret Service, as he told ABC News Radio last year:
I was umming and ahhing 'cause it had a whole fun subplot about celebrities being kidnapped. And I had an idea of, who's the worst celebrity you'd want to have locked in a cell? And I came up with Elton John, and having Elton John throwing these huge tantrums. And then I wanted to do an action scene of Elton John kicking the living daylights out of people.
However, Vaughn ultimately cut the scene for a couple of reasons:
First of all, the celebrities said no. And then I just got uncomfortable with, how do you have celebrities playing themselves, opposite famous actors playing another role?  The suspension of disbelief suddenly becomes harder to pull off.
It may be that the scene has been reinstated for the sequel. Or perhaps in the time since, Vaughn's come up with another excuse to bring John into the fold. No details have been released yet about John's role in the movie.
The first film followed street kid Eggsy as he was taken in by Harry, a friend of his late father's, and trained to become a Kingsman agent. By the end, Eggsy has fully transformed into a suave spy a la James Bond. In the second film, Kingsman's London headquarters is demolished, sending Eggsy and Merlin to the U.S. The American equivalent of Kingsman turns out to be Statesman, whose center of operations is cleverly disguised as a whiskey distillery.
Kingsman: The Secret Service grossed a cool $414 million — more than five times its $81 million production budget — and got great reviews to boot, which of course means 20th Century Fox wasted no time moving forward with a sequel. Vaughn is directing from a script he wrote with Jane Goldman, based on the comic book by Mark Millar and Dave Gibbons. Kingsman: The Golden Circle arrives June 16, 2017.