'Deadpool' Deleted Scene: Just Jackin' It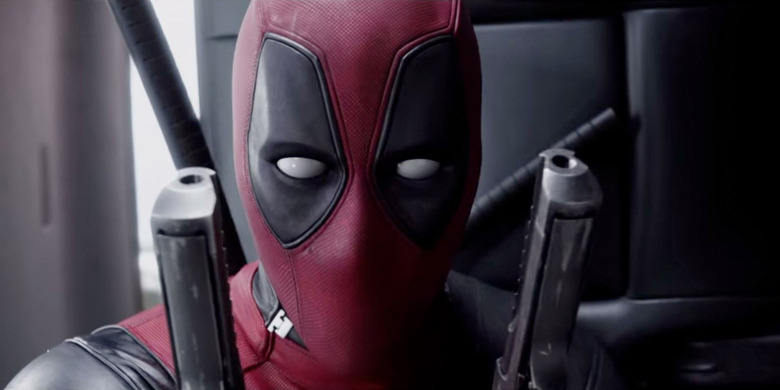 We may receive a commission on purchases made from links.
Judging by Deadpool's stunning $756 million box office total, just about everyone who wants to see the Merc with a Mouth lead his own feature film, already has. But if you want to see even more of the charmingly irreverent antihero, you'll get your chance in a few short weeks when he hits home video.
To give you a little taste of the extras in store, 20th Century Fox has revealed a brand-new deleted scene showing Deadpool getting up to his usual antics: beating up bad guys, hanging out at the bar, celebrating the holidays... and indulging in lots and lots of self-pleasure. Because obviously any montage involving Deadpool is going to be super duper NSFW. Watch the Deadpool deleted scene below.
(If you're having trouble watching the embedded video below, click here to watch the Deadpool deleted scene on MTV.)
Get More:
That delightful music you're listening to as Ryan Reynolds pretends to tug himself to completion is the "Deadpool Rap" by Teamheadkick. It's kind of like Vanilla Ice's "Ninja Rap" from 1991's Teenage Mutant Ninja Turtles II: Secret of the Ooze, except way less kid-friendly. If you've already seen Deadpool, you've already heard the song, but it's easier to appreciate when you can just watch this clip over and over again to drink in all the silly lyrics. Interestingly, the tune wasn't originally conceived for movie – it was released years ago and then reworked to fit into the soundtrack.
Really, aside from the distinct lack of quippage, this montage is Deadpool in a nutshell: a little gross, a lot brutal, gleefully juvenile, totally self-aware, and so, so much fun. Deadpool lands on DVD and Blu-ray May 10.
Based upon Marvel Comics' most unconventional anti-hero, DEADPOOL tells the origin story of former Special Forces operative turned mercenary Wade Wilson, who after being subjected to a rogue experiment that leaves him with accelerated healing powers, adopts the alter ego Deadpool. Armed with his new abilities and a dark, twisted sense of humor, Deadpool hunts down the man who nearly destroyed his life.