CinemaCon 2016 Video Blog: 'Story Of Your Life' Is The Stand-Out At Paramount's Presentation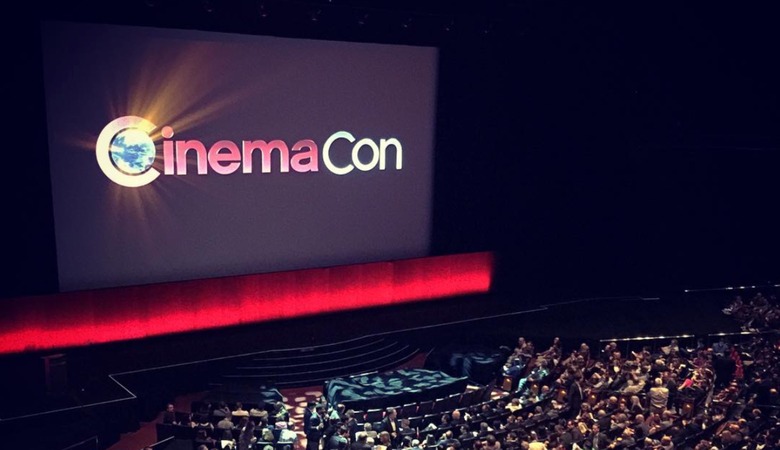 We're back in Las Vegas at CinemaCon, the annual gathering of movie theater exhibitors. As you probably know by now, theater owners from around the nation gather to, among other things, watch presentations from all of the major movie studios previewing their film slates for the upcoming year and beyond. The opening night presentation was Paramount Pictures, which came to Vegas to promote Teenage Mutant Ninja Turtles: Out of the Shadows, Ben-Hur, the first teaser trailer for the Ring franchise film Rings, the first footage from Tom Cruise's sequel Jack Reacher: Never Go Back, Robert Zemeckis' spy thriller Allied, xXx: The Return of Xander Cage, and a very early look at Baywatch starring The Rock and Zac Efron.
But the two biggest surprises involved Prisoners/Sicario/Blade Runner 2 filmmaker Denis Villeneuve adaptation of Story Of Your Life and the shocking lack of any Star Trek Beyond preview despite having Simon Pegg and JJ Abrams in town and on stage for an award celebration. The new Villeneuve film seems like a smart science fiction film, think Contact meets Close Encounters of a Third Kind. Hit the jump to watch a video blog reaction talking about all the clips shown at the presentation.
I recorded the following video blog reaction with Steve from Collider after the Dolby party that followed the presentation. So if it looks like we've had a couple drinks its because we're true professionals and, yes, we did.
We will have a lot more coverage from CinemaCon throughout the week, so stay tuned.