Disney Fires Up A 'Jungle Book' Sequel; Director Jon Favreau In Talks To Return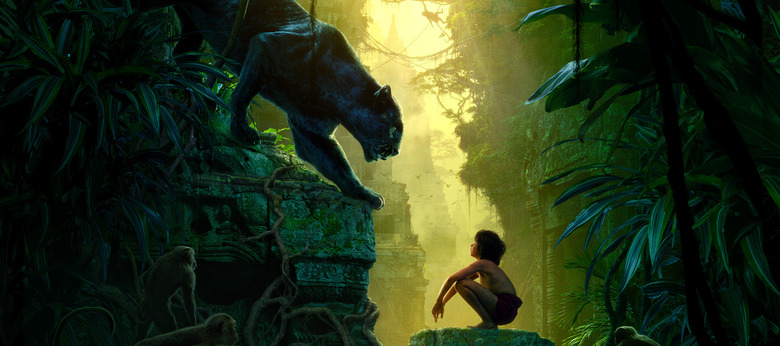 It seems like every week we hear of yet another live-action remake of an animated fairy tale in the works at Disney, and there's a good reason for that: these movies are doing really, really well for the studio. Alice in Wonderland, Maleficent, and Cinderella have all been giant smash hits. And The Jungle Book is already off to a strong start overseas, ahead of its domestic debut this weekend.
And, well, you can guess what that means. Disney is reportedly getting the ball rolling on a Jungle Book sequel, days before the film even opens in the U.S. The studio is looking to bring back director Jon Favreau and screenwriter Justin Marks, because why fix what isn't broken? 
THR reports Favreau and Marks are already in negotiations to return for The Jungle Book 2. Favreau will additionally produce, along with Brigham Taylor (who also worked on the first Jungle Book). A Jungle Book sequel isn't as random as it may seem at first glance. Author Rudyard Kipling wrote lots of Jungle Book tales, and Disney plans to mine them for more material. It's not unlike the approach the studio is taking with Alice Through the Looking Glass, which features original elements but is based on the works of Lewis Carroll, and the Mary Poppins sequel, which will adapt P.L. Travers' other stories about the practically perfect nanny.
An animated Jungle Book 2 does exist — DisneyToon Studios released the animated adventure direct-to-DVD in 2003 — but it seems unlikely the new sequel will be based on that one.
Favreau's "live-action" The Jungle Book is actually mostly photorealistic CG. The film was shot almost entirely on soundstages in Los Angeles, with human star Neel Sethi one of the few practical live-action elements. The CG work is impressive by all accounts, with critics comparing the 3D animation to Avatar's groundbreaking imagery. It helps that it's got a fantastic voice cast to bolster the emotional elements of the story line. Starring with Sethi are Idris Elba as Shere Khan, Bill Murray as Baloo, Ben Kingsley as Bagheera, Lupita Nyong'o as Raksha, Christopher Walken as King Louie, Scarlett Johansson as Kaa, and more.
The Jungle Book has already raked in $31.7 million in Asia and Latin America. Barring any insane and unexpected developments, it should have no trouble topping the U.S. box office when it opens here on April 15. Warner Bros.' competing Jungle Book movie, set for fall 2018, is probably pretty annoyed right now.