The Best & Worst Sketches From Russell Crowe's 'Saturday Night Live'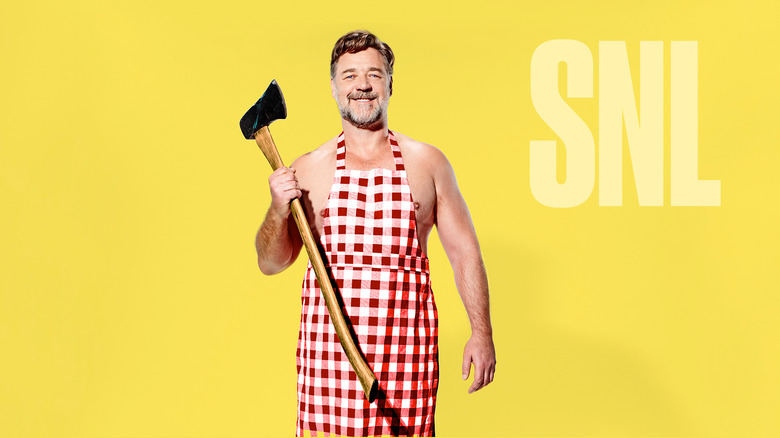 Last night, Oscar winner Russell Crowe took the stage at Studio 8H for his hosting debut on Saturday Night Live. You would have thought Crowe had hosted sometime before, but it didn't happen. The comfort with which Crowe hosted SNL was surprising to say the least, and the actor proved that broadening his career to include comedy might not be a bad idea. The only problem is that the writers didn't really give him much to work with.
Run through the best and worst sketches from the Russell Crowe Saturday Night Live episode below.
The Best
Oprah Winfrey – It's pretty amazing that Mike O'Brien isn't even a cast member anymore, and he still gets to do great stuff like this. He's basically doing what Albert Brooks did for SNL in its early years. This is such a strange idea, but it's executed so earnestly that it's just fantastic. Why was Jason Sudeikis in this? I couldn't tell you, but does it really matter, you knuckleheads? Plus, I think this is kind of a brilliant commentary on whitewashing in Hollywood as much as it is just plain goofy.
Pogie Pepperoni's – Beck Bennett and Kyle Mooney deserve their own sketch show if a career after Saturday Night Live doesn't work out for them. The two have a great way of parodying  various sects of pop culture that is simultaneously authentic and ridiculous. This Disney Channel-esque sketch is no exception. It took me right back to my birthday party at Pogie Pepperoni's when I was a kid.
Match Finders – You just can't beat Kenan Thompson's reaction shots and his role as the everyman game show host who tries to keep the show on the rails. Beyond that, again Russell Crowe proved that he was just having a lot of fun. The pacing was a little off, but that was the theme of the whole night. By the way, that glass eye contact that Beck Bennett wore was kind of creepy.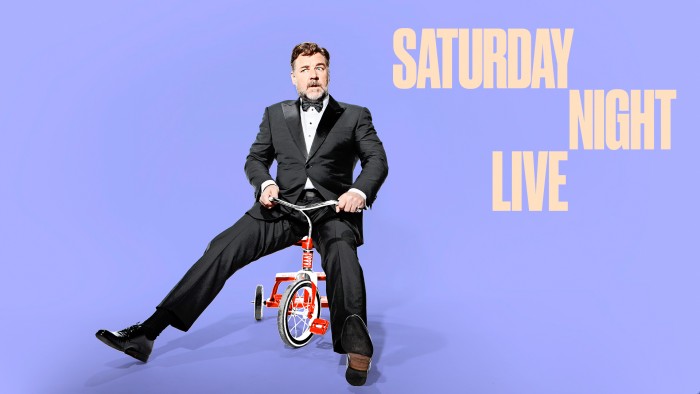 The Average
Preparation H – The concept of having the guy who recommended a remedy for your hemorrhoids checking back with you when your problem has been taken care of is a funny one. But I'm not sure this one used it as effectively as it could have been used. Would have been nice to see the awkwardness move to other settings to indicate more time has passed. Still, Beck Bennett made this one pretty amusing
Shanice Goodwin – I imagine this is what the movie Who Dat Ninja? from 30 Rock would have been like if it were actually made. It's no surprise this was a 10-to-1 sketch, because this was so strange and out of left field that I don't even know how this sketch came to exist. But the expression on Leslie Jones face when she looks at the camera was pretty funny, as well as that last line.
Interactive Museum Exhibit – Man, Russell Crowe really threw himself into this sketch, so much that it was almost too genuine of a performance for something like this. Also, the lines given to the museum attendees as they walk away were not funny at all. I don't know why so they were made so prominent if they weren't actually going to be funny. The hologram effect wasn't done quite right to make this work technically, but it wasn't awful.
The Worst
100 Days in the Jungle – I don't know if this is a testament to Russell Crowe's work as an actor, but I immediately want to know more about every character he played each sketch. None are more interesting than Pete Davidson's uncle's friend Terry, but again, Crowe wasn't really given much to work with from the writers. Unfortunately, awkward pacing kept this sketch from getting any real traction as well.
Hillary Clinton Addresses Her Losing Streak – Despite Kate McKinnon's fantastic portrayal of the presidential candidate, this sketch didn't really offer anything we haven't seen before Clinton desperately wants to be president, she's out of touch with New York, that's about it. Man, I can't wait until this election is over.
Politics Nation: Voter I.D. Disaster – Was there a particular reason that Al Sharpton made an appearance on this show? The joke about Kenan Thompson still playing the chubbier, younger version of Al Sharpton would have been funnier if Kenan Thompson didn't basically wink at the camera to make sure we all got the meta joke.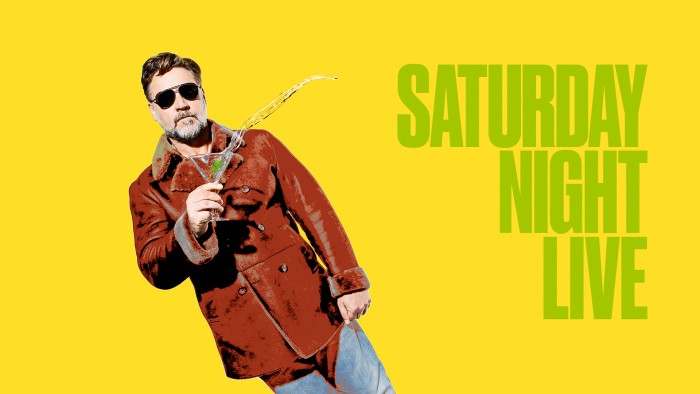 Weekend Update
With all the subway jokes that were made about Bernie Sanders and Hillary Clinton, I'm surprised that they didn't turn that into a sketch. I would have loved to see Clinton with a dance crew. But anyway, it's nice to see that Colin Jost and Michael Che aren't pulling any punches when it comes to busting the chops of presidential candidates on both sides of the aisle. Che and Jost saved their two best jokes for last with the one-armed rock climber and Rush Hour one-liners.
Deenie on The People vs O.J. Simpson – There has never been a better description of brussel sprouts than in this sketch. Half of the comedy from this character comes from how Kate McKinnon sounds with a mouthful of food. The best thing about this character is that we all know an older woman like this, whether it's an aunt, the best friend of your grandma or just a neighbor. Kate McKinnon could do only Weekend Update characters for the rest of her time on the show and it would be amazing
Bruce Chandling on Sports – This is a character that Kyle Mooney and the writers are basically doing for comedians or comedy nerds. This send-up of cheesy 80s comedians with a twist of existential crisis cracks me up every time. There's some kind of beautiful short film to be made about Bruce Chandling, or at least I hope there is.
The Host
Honestly, I was surprised that Crowe actually went along with a joke about his horrible singing in Les Miserables in his short monologue, but it set the stage for a night where Crowe was pretty much up for anything. Unfortunately, Crowe was nowhere to be seen in the first three sketches and only ended up appearing in four out of the nine total sketches, and that's now even counting Weekend Update. It almost felt like he was on screen less than Donald Trump was when he hosted (not that a lack of the latter is a bad thing). Considering how outstanding Crowe was with the limited characters he played, it's a shame he wasn't used to his full potential.
The Final Word
Well, at least we have The Nice Guys to look forward to in order to really see how funny Russell Crowe can be. You can just feel Crowe's excitement about hosting SNL at the top of the show, but sadly he was poorly utilized and didn't appear nearly as often as he deserved. That doesn't mean there weren't great moments to be had, but this really seemed to be more of a showcase for the cast of SNL as opposed to the host this time.