'Gilmore Girls' Fans, Rejoice! Melissa McCarthy Is Back For The Netflix Revival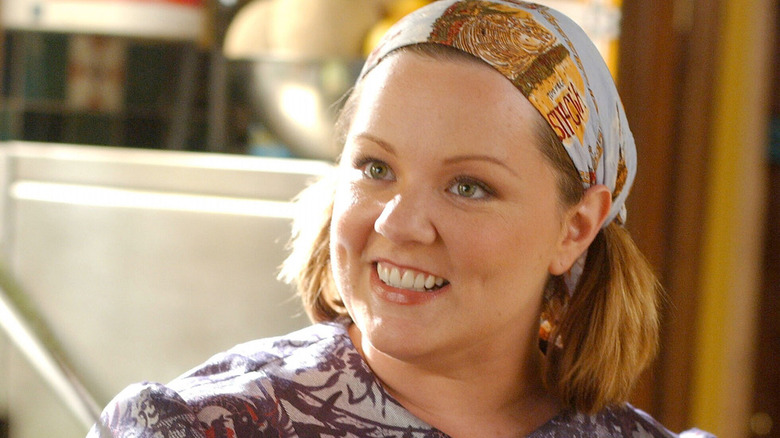 Within the past five years, since the release of Bridesmaids, actress Melissa McCarthy has become a huge star. But before that, she already had a lucrative career as Sookie St. James on the family drama series Gilmore Girls. The series ran from 2000 on The WB and stuck with the network when it turned into The CW until it was canceled after its seventh season in 2007, and Melissa McCarthy appeared in all 153 episodes.
However, even though production us underway on a four-part revival of Gilmore Girls on Netflix, McCarthy hadn't yet been confirmed to reprise her role alongside stars Lauren Graham and Alexis Bledel. But that changed yesterday as McCarthy revealed that she had finalized details to make an appearance on the show. Find out more about Melissa McCarthy returning to Gilmore Girls below.
Here's a video of Melissa McCarthy's big announcement on The Ellen Show:
If you can't watch the video, or you'd just rather read the news, McCarthy said:
"Literally about an hour and half ago we figured out that I'm gonna go back and do [Gilmore Girls] and I am so excited. And they are gonna be amazing."[Creator] Amy Sherman-Palladino is going to squeeze me in to do it and I'm very happy to go back to Stars Hollow. Oh my gosh, there's me and Lauren [Graham]. I'm just really excited about that. So it just happened and I got asked a lot about it, and as of not even two hours ago, it's happening."
The return of Melissa McCarthy on Gilmore Girls has been up in the air for awhile, mostly because neither the actress nor the producers were sure if they would be able to work around her busy film schedule. Back on February 1st, showrunner Amy Sherman-Palladino told TV Line:
"Look, if Melissa is available and has an afternoon free, I'll write her a scene. Melissa was one of us. If she has a spare moment to run over [to the set] — even if for just a cameo — we would be totally game. And if it's a last-minute thing, I would write her in and we would figure it out. That's the way we left it."
But the day after that, McCarthy revealed to a fan on Twitter that she hadn't even been asked back to the show yet:
Thanks for the invite, but sadly no one asked me or Sookie to come back to Stars Hollow. Wish them all the best!! https://t.co/II2Atug4wx

— Melissa McCarthy (@melissamccarthy) February 2, 2016
Whatever lack of communication there was has clearly been resolved, because Gilmore Girls fans now get their wish of having Sookie St. James back in Stars Hollow. McCarthy played the character described as "bubbly, fun, quirky, enthusiastic, a brilliant chef  and a great friend" to Lorelai (Graham), according to Gilmore Girls Wikia. Yes, everything has it's own Wikia page now.
There's no indication as to how big McCarthy's role will be, but surely fans will be happy to have her back in any capacity. She joins a long line of returning talent from the show including Scott Patterson, Rose Abdoo, Sally Struthers, Kelly Bishop, Milo Ventimiglia, David Sutcliffe, Jared Padalecki, Matt Czuchry, Liza Weil, Sean Gunn, Keiko Agena, Yanic Truesdale, Danny Strong and Vanessa Marano.
Gilmore Girls doesn't have a premiere date yet, but we'll keep you posted.