What A Co-Director Does On A Pixar Movie? 'Finding Dory' Director Andrew Stanton Explains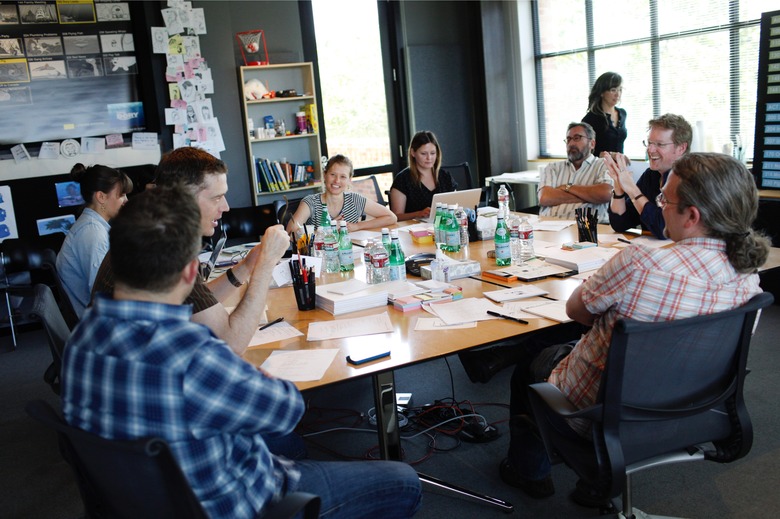 Most of the Pixar films have a co-director, yet most everyone who watches a Pixar movie probably has no idea what the co-director does. So while I was doing a long-lead press day for Pixar's upcoming sequel Finding Dory, I decided to ask director Andrew Stanton to help explain how his co-director Angus MacLane contributes to the overall film.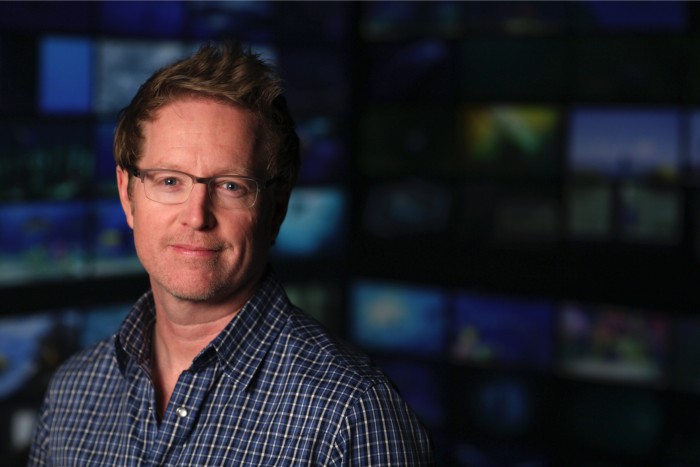 What Does A Co-Director Do On A Pixar Movie?
Here is what Finding Dory director Andrew Stanton had to say about the role in which his co-director Angus MacLane plays in the production of the sequel:
Well, the thing about a co-director, having done it myself for two to three pictures, it's a jack of all trades.  And you usually play to the strengths of what your...  So Angus' strengths are not necessarily in any order, but animation and story, but also he's very production savvy because he's had to do some shorts himself.  And it is exactly like when I worked for John [Lasseter].
Andrew Stanton served as John Lasseter's co-director on A Bug's Life. He explains how his working relationship on that film worked:
Like John has microscopes for eyes. He can just see detail at a level that I just can't. I was born to just think wide and contextual.  I always used to say we were wired to look at the telescope from different ends and meet in the middle.  And lo and behold, Angus is the same way.
Meet Finding Dory Co-Director Angus MacLane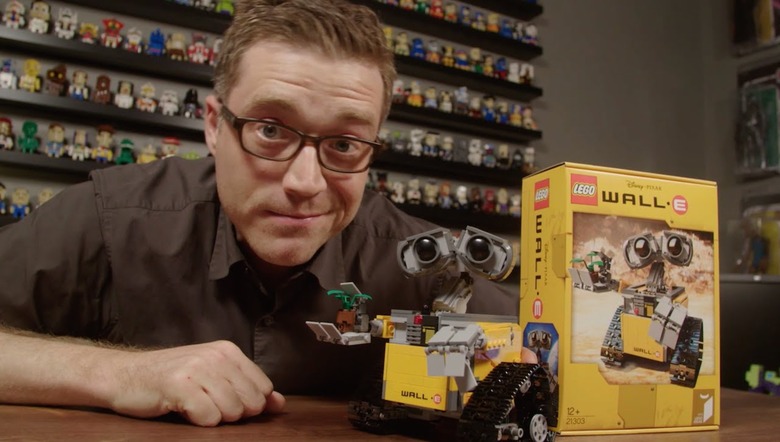 Angus MacLane, who started at Pixar as an animator on Geri's Game, has worked on many of the big Pixar films over the years: A Bug's Life, Toy Story 2, Monsters Inc, The Incredibles, Finding Nemo, Cars, Ratatouille, Up and Toy Story 3. On Stanton's WALL-E, MacLane was upgraded from animator to directing animator and storyboard artist, which led to his directing debut with the WALL-E spin-off short film BURN-E. Angus has also made a big name for himself in the LEGO art community and designed the WALL-E Lego kit that got greenlit out of the Lego Ideas lab.
MacLane has since written and directed the short film Toy Story Toons: Small Fry  as well as the television special Toy Story Of Terror. Finding Dory is MacLane's first co-directing gig, and it seems like he's probably on the career path to direct a Pixar feature afterwards.
Stanton explained to me what strengths MacLane brings as a co-director:
He can just see the minutiae.  He can say like one thing is off and you can't even see it.  And then he'll change it and then you'll oh, I actually can appreciate that change.  He's got such influence that his taste and style gets and seeps into everything.
While Andrew's vision leads the charge, Angus is another voice of artistic discussion for the entire film, also having the extensive knowledge of the movie and story. Angus says that Andrew is more invested in the emotional journey while he is more comedy and gag based, offering a pop culture comparison: "I'm more Spock, he's more Kirk."
A Pixar film requires so many moving parts to be made and the fact of the matter is the director only has a certain amount of hours in the day and can't be everywhere talking to everyone. So while a co-director contributes and pluses the material, his job is also to be a sort-of clone of the director in those times when they can't be part of some aspects of the making of the stew. I asked Angus what it meant to be a co-director and he explained that he was in all the meetings for the film but they split duties when time was a factor.
It's a symbiotic relationship, and especially since Stanton is a Pixar Vice President, he has duties that take him away from his film from time to time. Remember, Pixar is working on films five or six years out from their release, and Andrew is part of the brain trust in guiding those films. Right now those films included Lee Unkrich's Coco, Cars 3, The Incredibles 2, Toy Story 4, two untitled but dated projects for 2020 and a bevy of short films.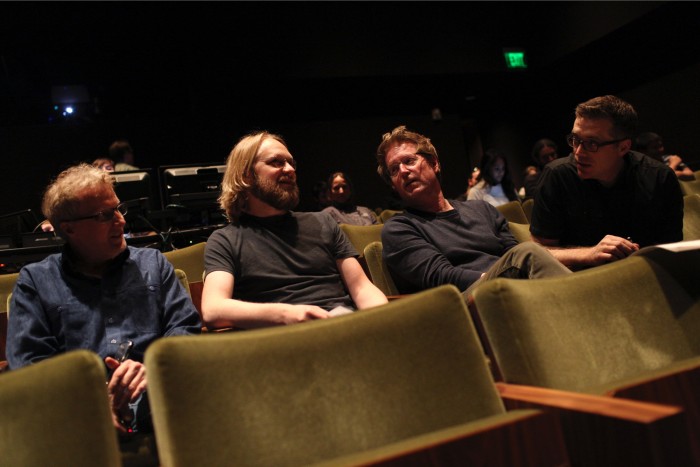 For Stanton it's about working as a teem:
It's under the guise or under the desire to like compliment whatever it is I'm trying to do.  He's just trying to get as infected as he can with whatever I'm trying to look for.  Like the same way I would with John.  But then to see how he can like spice it up or harmonize well with it.  And basically on a daily basis, it's like, Angus, can you go cover that while I go cover this?  And if you're in sync, then people can feel like when they're talking to Angus they're actually talking to me.  That they're getting the same decision being made.  And that only works when you truly are in sync.  And he and I have been able to sort of divide and conquer almost since the beginning of this production.
Angus was one of the first people that Stanton told about his idea for a Finding Nemo sequel. Alongside Bob Peterson, they initially sat in a story room and hashed out different ideas for places the story could bring Dory. The touch pool sequence in the film came out of an idea in these meetings. And later during the Brave wrap party, Stanton asked Angus to come on Finding Dory as co-director.
While other studios like Walt Disney Animation Studios and DreamWorks Animation don't typically have a "co-director," we often see more than one director credited on animated films. But the co-director title isn't limited to just Pixar films, sometimes live-action movies get the title as well. For example, Fernando Meirelles has a co-director (Katia Lund) on the highly acclaimed City of God. Danny Boyle had a co-director (Loveless Tanden) for Slumdog Millionaire, probably to help communicate his vision with the Indian actors and crew. There was actually a controversy in 2009 as Tanden didn't get credit in most of the directing awards and nominations.
There are many reasons why the Director's Guild of America is against the idea of two or more directors for a live-action film, but mostly its to protect the singularity of vision of the filmmaker. The Guild allows brother or sister director duos (like The Coen Brothers, the Russo Brothers or The Wachowskis), but for live-action films, directors need to seek a co-directing waiver in order to have a combined credit on a live-action union film. Director Robert Rodriguez famously quit the Directors Guild of America in a dispute over whether he could bring on the author of the Sin City comic, Frank Miller, as a credited co-director on his film adaptation.