'The Family Fang' Trailer: Jason Bateman And Nicole Kidman Are The Fang Siblings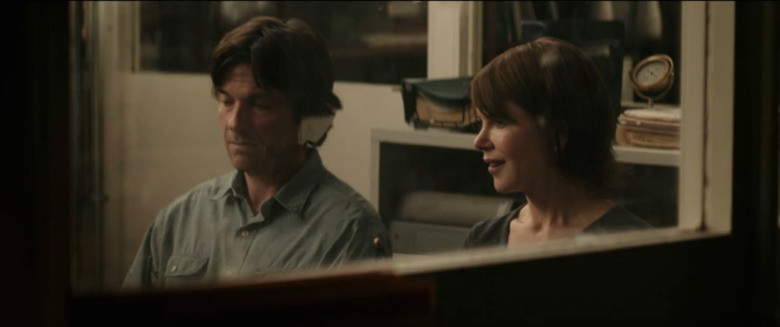 Back in 2011, Nicole Kidman's Blossom Films and Olympus Films purchased the movie rights for Kevin Wilson's bestselling book, The Family Fang. Half a decade later, the adaptation is now reaching theaters. Directed by the film's star, Jason Bateman, this marks the actor's sophomore effort as a filmmaker.
Watch The Family Fang trailer below.
In the film, Bateman and Kidman play brother and sister. Their parents (Christopher Walken and Maryann Plunkett) were once polarizing performance artists, meaning the two Fang children didn't always have the most conventional childhood. The two siblings reunite after their parents have gone missing.
The Family Fang features Josh Pais (Leaves of Grass), Kathryn Hahn (Bad Words), Michael Chernus (Orange is the New Black), and more in supporting roles. The adaptation was written by Pulitzer Prize winner David Lindsay-Abaire (Rabbit Hole) — another reason you should keep this film on your radar.
Here's The Family Fang trailer (source: Entertainment Weekly):
Bateman's film premiered at last year's Toronto International Film Festival. The reviews were mostly positive, calling it an honest and genuinely funny depiction of family. The Family Fang is considerably more dramatic material than Bad Words, but then again, this is also a movie that has Jason Bateman's character almost getting killed by a potato gun — a pretty funny and bizarre plot device.
Bateman looks like he's pushing himself as a filmmaker with the dramedy. The actor's fun and oddly sweet directorial debut, Bad Words, has a sense of style, but based on this trailer, he's made some striking aesthetic choices, and you can see him moving the camera around a bit more. It'll be interesting to see how he's grown with The Family Fang. Bateman doesn't plan on stopping directing anytime soon, as he's currently working on a new show for Netflix, titled Ozarks, which he'll produce and direct a few episodes of.
Here's the official synopsis for The Family Fang:
Adult siblings Baxter (Jason Bateman) and Annie (Nicole Kidman), scarred from an unconventional upbringing, return to their family home after an unlikely accident. When their parents (Christopher Walken and Maryann Plunkett) — performance artists famous for elaborate public hoaxes — suddenly go missing under troubling circumstances, Baxter and Annie investigate. Unsure whether it's foul play or just another elaborate ruse, nothing can prepare them for what they discover.
The Family Fang opens in limited release on April 29th. The film expands on May 6th in theaters and on VOD.