Ryan Reynolds May Study The Art Of Love In 'The Rosie Project'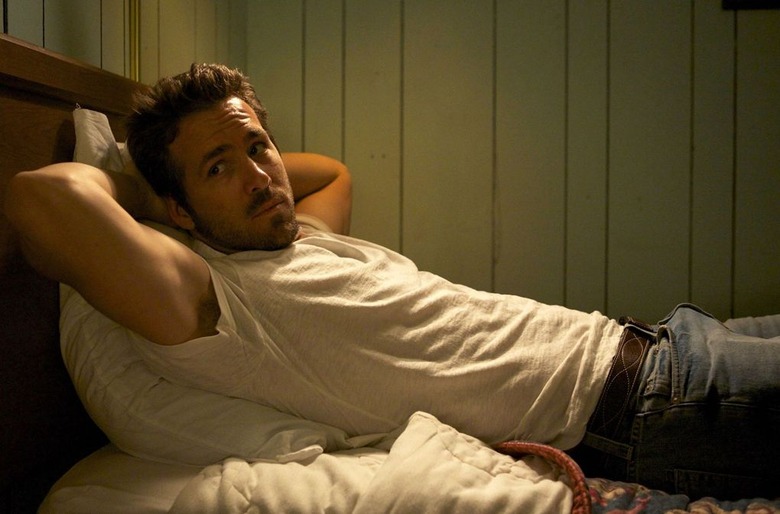 Ryan Reynolds keeps getting busier and busier. Following the massive success of Deadpool – and let's not forget his excellent performance in Mississippi Grind – the actor is very in demand at the moment. Reynolds currently has the sci-fi thriller Life lined up, which was co-written by Deadpool scribes Paul Wernick and Rhett Reese, and a fall shoot for the Deadpool sequel is likely.
Now, the actor might star in The Rosie Project. Learn more about the adaptation below.
Before moving on to direct the Untitled Han Solo Star Wars Anthology Film, directors Phil Lord and Chris Miller almost became involved with The Rosie Project. Then TriStar signed Jennifer Lawrence and director Richard Linklater (Everybody Wants Some!!). Due to scheduling reasons, Lawrence dropped out of the project, and Linklater followed her lead.
Replacements for the director and actress haven't been announced, but it looks like Ryan Reynolds may join The Rosie Project cast as the male lead. According to The Hollywood Reporter, the studio and producers, Matt Tolmach and Michael Costigan, are close to signing the actor.
Based on Graeme Simsion's bestselling novel, here's the synopsis:
The art of love is never a science: Meet Don Tillman, a brilliant yet socially inept professor of genetics, who's decided it's time he found a wife. In the orderly, evidence-based manner with which Don approaches all things, he designs the Wife Project to find his perfect partner: a sixteen-page, scientifically valid survey to filter out the drinkers, the smokers, the late arrivers.
Rosie Jarman possesses all these qualities. Don easily disqualifies her as a candidate for The Wife Project (even if she is "quite intelligent for a barmaid"). But Don is intrigued by Rosie's own quest to identify her biological father. When an unlikely relationship develops as they collaborate on The Father Project, Don is forced to confront the spontaneous whirlwind that is Rosie and the realization that, despite your best scientific efforts, you don't find love, it finds you.
Reynolds, presumably, would play Don Tillman. While the actor used to have trouble finding quality studio projects, he's been attracting some promising roles lately, including The Rosie Project, a project that was compelling enough to once pique Richard Linklater's interest.
Hopefully Reynolds keeps this hot streak going. He's always been a fine actor. There's only so much one can do in films like The Green Lantern or R.I.P.D., but even before Deadpool rejuvenated his career, he was starring in some impressive films – The Voices, The Nines, and Buried – that were simply overlooked. Maybe now, a movie starring Ryan Reynolds, like perhaps The Rosie Project, will have a little less trouble finding an audience.