'In Bruges' Director Martin McDonagh Adds Peter Dinklage And More To His Next Film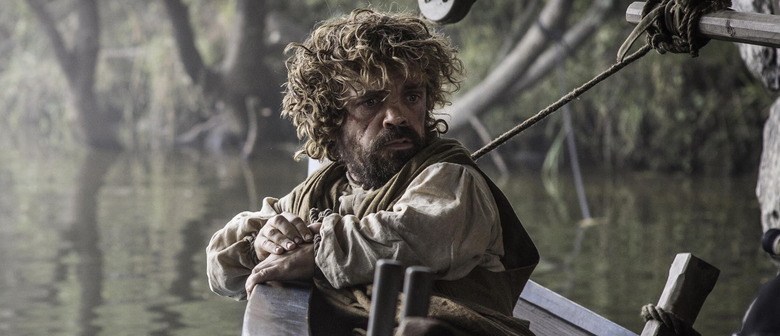 Martin McDonagh's In Bruges pulled out one of the best performances of Colin Farrell's career, and surrounded him with memorable turns by Brendan Gleeson and Ralph Fiennes. His follow-up Seven Psychopaths brought another great turn out of Farrell and then unleashed the likes of Christopher Walken and Michael Stuhlbarg in a slew of colorful roles.
It's no wonder, then, that top-notch stars seem to be lining up around the block to star in his next film, Three Billboards Outside Ebbing, Missouri. But that doesn't mean it's not impressive. Frances McDormand was locked in at the lead last fall, and since then Sam Rockwell, Woody Harrelson, Abbie Cornish, and Caleb Landry Jones have also signed on. Now you can add Peter Dinklage, John Hawkes, and Lucas Hedges to the growing list of top-notch talents. 
Three Billboards Outside Ebbing, Missouri, which McDonagh also wrote, follows a mother (McDormand) whose daughter has been murdered. Furious that the local police seem more interested in persecuting black people than in finding the killer, she sparks a public dispute with them, taking out three billboards criticizing them for their inaction.
Harrelson will play the sheriff, Cornish is his wife, and Rockwell is Harrelson's hotheaded protégé. All three previously worked with McDormand on Seven Psychopaths. Jones plays the billboard salesman. Moving on to the new cast members, Hedges has been cast as McDormand's son, Hawkes is her ex-husband, and Dinklage is a local man who has a crush on her.
Hedges is probably best known for playing one of the scouts in Moonrise Kingdom. His other roles include The Grand Budapest Hotel, The Zero Theorem, and Labor Day. He had another big breakout role in the Sundance 2016 smash Manchester by the Sea, though talk of his fantastic work in that movie has mostly (and somewhat unfortunately) been overshadowed by buzz about Casey Affleck's incredible lead performance.
Hawkes, an Oscar nominee for Winter's Bone, is coming off of the survival drama Everest and the musical biopic Low Down. And Dinklage probably needs no introduction — you already know and love him as Tyrion Lannister on Game of Thrones, which returns for its sixth season this month. You can also currently see him in the Melissa McCarthy comedy The Boss, and he'll be heard in The Angry Birds Movie later this summer.
Three Billboards Outside Ebbing, Missouri is set up at Fox Searchlight. Shooting is expected to get underway this spring, so we can probably look for this one to hit theaters sometime in 2017.