'Cloak And Dagger' TV Series Coming To Freeform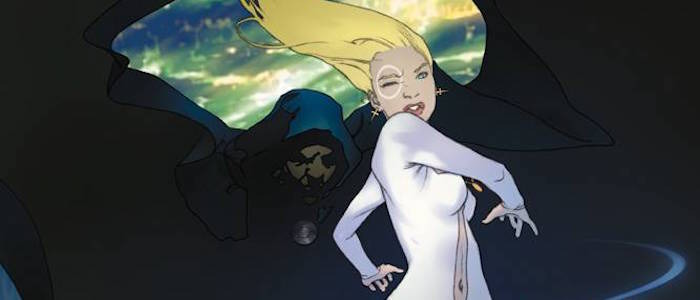 The Marvel Cinematic Universe had its big bang on the big screen in 2008, but over the past couple of years it's been spreading out over the small screen as well — first with Agents of S.H.I.E.L.D. and Agent Carter on ABC, then with Daredevil and Jessica Jones on Netflix. Now it's branching out into the world of basic cable, as Freeform (the channel formerly known as ABC Family) gives a straight-to-series order to Marvel's Cloak and Dagger. 
Cloak and Dagger made their debut in a Spider-Man comic book in the 1980s, and quickly got their own title. Cloak is Tyrone Johnson and Dagger is Tandy Bowen, and the two meet as young runaways in New York City. Variety describes the Cloak and Dagger TV series as follows:
The live-action interracial romance follows the duo, two teenagers from very different backgrounds, who find themselves burdened and awakened to newly acquired superpowers while falling in love — Tandy can emit light daggers and Tyrone has the ability to engulf others in darkness. They quickly learn they are better together than apart, but their feelings for each other make their already complicated world even more challenging.
The project is still in its early stages, but Marvel Studios and ABC Signature Studios are wasting no time getting the ball rolling. The search for a writer is already underway. Cloak and Dagger will be the first Marvel series at Freeform, but its YA-oriented story should make it a perfect fit for the network. The trade additionally points out that a cable home frees Cloak and Dagger from the pressure to live up to broadcast-level ratings.
Cloak and Dagger sounds like an intriguing addition to the franchise's portfolio. While Agents of S.H.I.E.L.D. goes after Marvel movie fans and Daredevil and Jessica Jones cater to an older audience craving darker fare, Cloak and Dagger will be aimed at what Freeform calls the "Becomers" demo — young adults aged 14-34. The younger characters and romantic emphasis should go a long way distinguishing Cloak and Dagger from the Marvel shows that already exist, opening up different kinds of stories.
As of now it's unclear if or how Cloak and Dagger will be connected to other Marvel properties, but it seems a reasonable guess that it'll at least unfold within the same universe. In contrast to competitor DC, which has various continuities spread across all different networks, Marvel has kept all of its live-action properties within the same cinematic universe. And there's no reason to believe Freeform won't play along, seeing as it, like ABC and Marvel Studios, is part of The Walt Disney Company.
As Marvel's movies enter Phase Three, its TV shows have continued to flourish. In addition to the existing shows, we can look forward to two more Marvel shows on ABC (the S.H.I.E.L.D. spinoff Marvel's Most Wanted and a mysterious project being developed by Ridley Scott) and at least three more on Netflix (Luke Cage, Iron Fist, and The Defenders). At the same time, the connection between Marvel's movie and TV divisions seems weaker than ever, following some corporate restructuring last year.
Which may not be such a bad thing. Agents of S.H.I.E.L.D. has sometimes suffered from existing in the shadow of the bigger, buzzier movies, while Daredevil and Jessica Jones have thrived in a large part because they've been allowed to do their own violent, sexy, dark and brooding thing, far away from the rest of the MCU. The potential for TV and movie crossovers is an exciting one, but in practice there are plenty of advantages to standing alone as well.