Cool Stuff: Super 7 Unveils Some Alien Day Goodies, Including ReAction Figures & More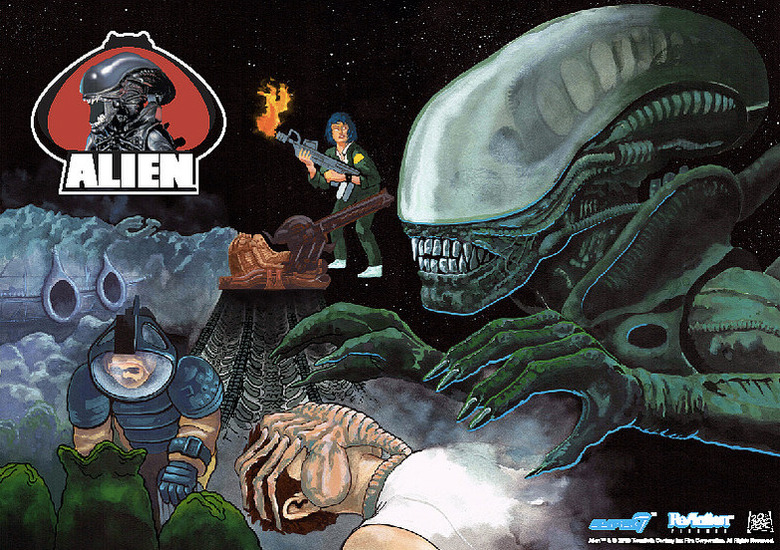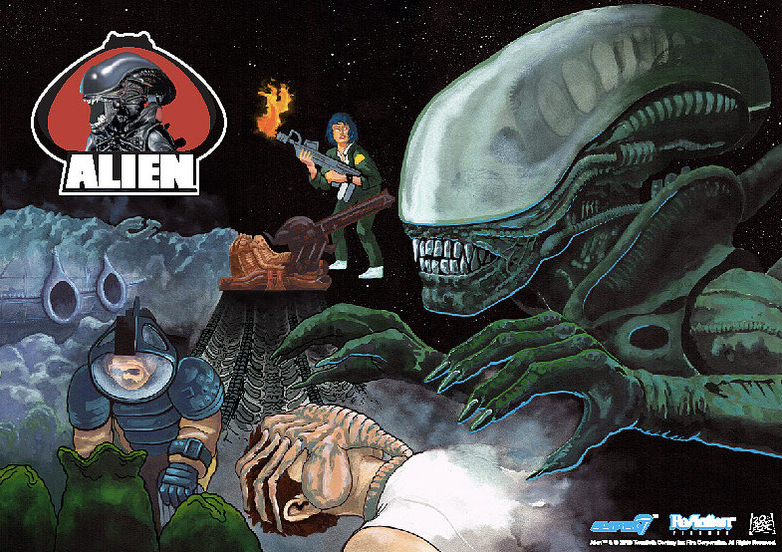 Later this month, 20th Century Fox is trying to make Alien Day a thing on April 26th. The makeshift holiday is inspired by LV 426, the place where the Nostromo first encounters the xenomorph eggs that will be the end of them in the classic sci-fi flick Alien. As we previously reported, the day will be bringing a bunch of exclusive collectibles, artwork, clothing and other merchandise, in addition to double feature screenings of Alien and Aliens.
In advance of the holiday, the toy company Super 7 has just offered up a sneak peek at a few of the items they'll be releasing on Alien Day. See what Alien Day ReAction figures Super 7 has in store below.
First up, Super 7 will have this Alien ReAction figure carrying case:
Inspired by toy cases from decades past, the box features artwork inspired by Alien in addition to holding up to 24 of the 3.75" ReAction figures. In addition, the case will contain some kind of mystery Alien figure packaged inside, which will be revealed soon.
Next up, there will be a Nostromo 3-pack that includes Kane, Lambert and Dallas in their space suits: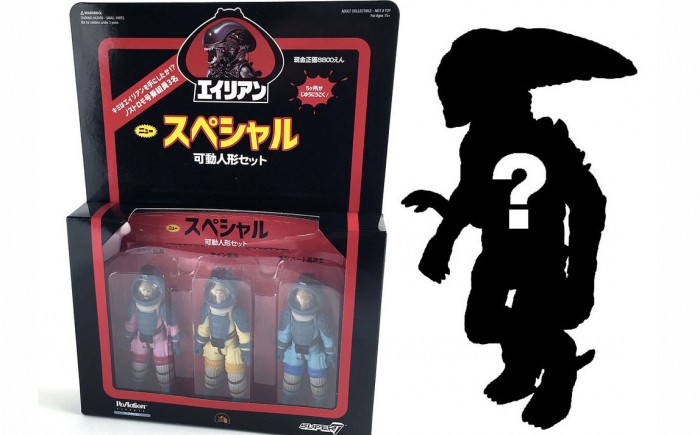 The packaging is designed in an exclusive Japanese window box style just for Alien Day, which might mean the figures themselves will be available elsewhere after this, but just not packaged in such a way.
In addition, in that same image above, you'll see that Super 7 and Secret Base have a new Alien vinyl figure on the way. They're not ready to reveal it just yet, but we're likely to get a better look before Alien Day gets here.
There's more to be revealed for Alien Day soon, so stay tuned. Otherwise, check out our previous post to see what else is in store for April 26th.