'Dunkirk' Adds Christopher Nolan Regular Cillian Murphy To The Cast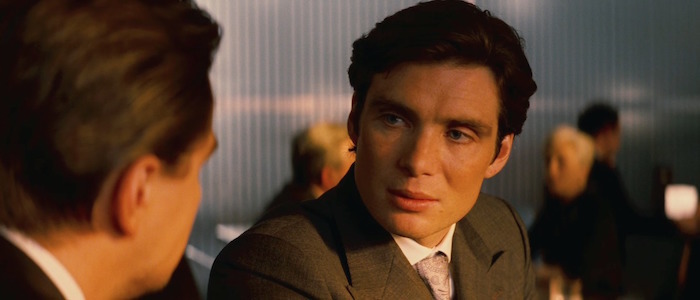 Dunkirk may feature a crew of newcomers at the center of its cast, but director Christopher Nolan is filling in the margins with as many impressive actors as he can. The latest actor to join this World War II drama is Cillian Murphy, the Irish actor who already who already has a long history with Nolan, having appeared in Batman Begins, The Dark Knight, The Dark Knight Rises, and Inception. At this rate, Dunkirk is rapidly shaping up to be a regular Christopher Nolan film-set-family reunion.
The news of Cillian Murphy in Dunkirk  comes to us via The Wrap, but the details of his role in the film remain unknown. That shouldn't come as much of a surprise – outside the basic premise of the film, Dunkirk is a mysterious project and no one knows who anyone is playing, really. We do know that the bigger names in the cast are reportedly taking on the film's supporting roles, with the young newcomers taking center stage. So Murphy will most likely not be playing a major character here, but will instead join Tom Hardy, Mark Rylance, and Kenneth Branagh as they provide strong support from the fringes of the film.
Dunkirk will tell the story of the evacuation of Dunkirk, France during Operation Dynamo in the early days of World War II. The Battle of Dunkirk came at the end of the Allied forces' disastrous 1940 campaign in France, which concluded with hundreds of thousands of British, French, Belgian, Polish and Dutch soldiers surrounded by German forces. It literally took one of the biggest rescue missions in military history to escort the men out of harm's way, saving the Allies from a devastating early defeat. In true Christopher Nolan fashion, Dunkirk will be shot on IMAX 65mm and 65mm large-format film on many of the real-life locations from the actual event.
Murphy, Hardy, Rylance, and Branagh will supposedly play the seasoned officers working to rescue the men trapped on the coast of Dunkirk. Fionn Whitehead, Jack Lowden, Aneurin Barnard, and Harry Styles (yes, the One Direction singer) will play soldiers on the ground and in the thick of the mess. Offscreen, Nolan has recruited Interstellar cinematographer Hoyte van Hoytema to shoot the film. Nolan's frequent collaborator Hans Zimmer will provide the score. The screenplay was written by Nolan himself.
Dunkirk will hit theaters on July 21, 2017. Since this is a Christopher Nolan movie and he's is allowed to be indulgent in the best possible ways, it will be a buffet of goodness for cinephiles the world over, screening in IMAX, 70mm, and 35mm.