Sequel Bits: 'Independence Day: Resurgence,' 'Star Trek Beyond,' 'Kong: Skull Island,' 'Top Gun 2,' 'Bad Boys 3,' 'Neighbors 2,' 'Bridget Jones's Baby'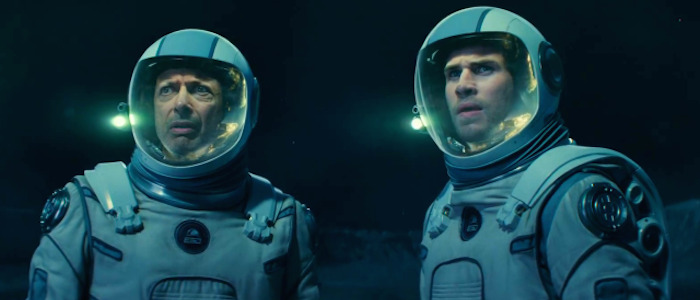 In today's edition of Sequel Bits:
Roland Emmerich chats about Independence Day: Resurgence.
Justin Lin shares images of new Star Trek Beyond aliens.
Tom Hiddleston opens up about Kong: Skull Island.
Jerry Bruckheimer offers updates on Bad Boys 3 and Top Gun 2.
A new poster for Bridget Jones's Baby has arrived.
Lena Dunham teases her deleted scene in Neighbors 2.
Independence Day: Resurgence is only a few months away and director Roland Emmerich sat down with Entertainment Weekly to talk about the details of the belated sequel. First things first: just how big is the massive new alien mothership seen in the trailers? You know, the one glimpsed in all of the marketing? Well:
"The Mothership comes to Earth. And it spans the Atlantic Ocean."
However, Emmerich also makes it clear that this sequel won't be about another extra-terrestrial sucker punch. The heroes of the previous film have long-suspected that the aliens would return and have been planning a defense for the past twenty years. It's going to be a fight:
"I always say, it's a post-war world. We call [the first movie] the War of '96. Which we won! But it's also kind of clear that they were going to come back. So we've stayed unified."
Emmerich adds that the earth being decimated by an alien fleet has led to everyone pretty much getting on the same page and getting along, unifying in the face of a much larger threat:
"In these days when our world is so not united, this is a very poignant thing to do in a movie. To show how much we can accomplish."
Aw, that's typical of Mr. Emmerich. He's building us up just so he can knock us (and our buildings) down with even greater force!
Happy #FirstContactDay ! https://t.co/ydQ6LnNfYC pic.twitter.com/CXuQlmljxX

— Justin Lin (@justinlin) April 5, 2016
In the Star Trek universe, Dr. Zefram Cochrane launched his ship, the Phoenix, on April 5 2063, leaving behind a world ravaged by war and despair to test out his new warp engine. He succeeds and his activity is detected by a Vulcan ship, who visit Earth to meet the race that just accomplished this technological milestone. And thus, April 5 became known as First Contact Day. Star Trek Beyond director Justin Lin celebrated this day in style, sharing a new photo of himself and two new alien characters on Twitter. It's not clear if these two are background extras or major players in the film, but they certainly look cool. It sure is nice to live in an age where Star Trek creatures aren't just a parade of people with different styles of make-up splattered on their foreheads.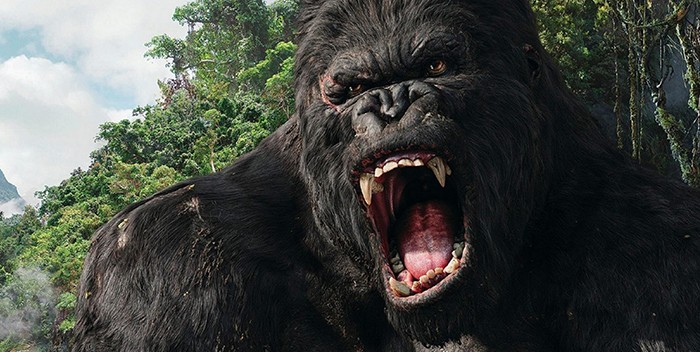 The production of Kong: Skull Island was awfully quiet and free of pesky set photos and leaked details. So we don't know how much about this re-imagining of the King Kong mythos beyond the fact that Tom Hiddleston, Brie Larson, John Goodman, Tom Wilkinson, John C. Reilly, Samuel L. Jackson, Shea Whigham, and Samuel L. Jackson will presumably come face-to-face with a massive gorilla on an isolated and deadly island. Hiddleston is the lead of the impressive ensemble and he recently spoke about director Jordan Vogt-Roberts' vision for the film:
"Jordan Vogt-Roberts, who directed it, had this extraordinary idea. I don't want to spoil too much... But it's a whole new re-conception of the mythology. It essentially follows a group of disparate travelers and explorers and soldiers who travel to an undiscovered island in the South Pacific. And it's set in a time period where you could conceive that there are still undiscovered places on the earth. What they find on the island is surprising, and then every character has a very different response to it. It's going to be spectacular and epic, but also the human drama is kind of interesting as well."
Past reports have said that Kong: Skull Island is set in the '70s, a big step up from the Great Depression setting of the original but far enough in the past that a secret island full of monsters can still feel like a surprise. I don't know about you guys, but I'm looking forward to seeing that cast get obliterated by dinosaurs and giant apes and what-not.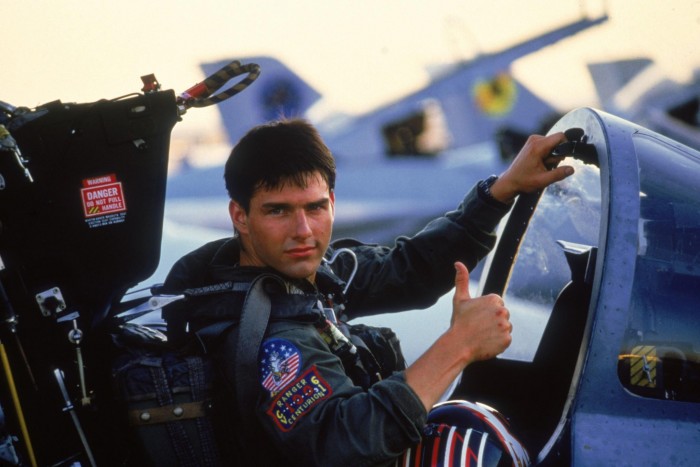 Deadline recently sat down with Jerry Bruckheimer in conjunction with UCLA's The Heat is On, a monthlong screening series celebrating his work. And since the whole shebang was being kicked off with a screening of Top Gun, the prolific producer was asked about the sequel, which has been in development for ages. Bruckheimer confirmed that it was in the works, but added that screenwriter Justin Marks had only recently begun his work on the screenplay and that there was no new casting news to report. He did have this to say about the legacy of the first film:
"It's a special film because of the fact that it highlights the military. It shows the best and the brightest of our country, the kids who go to war to protect our shores, to protect our freedoms and unfortunately sometimes have to give up their lives for our country. That is something where we inspired a lot of kids to join the military, through that movie. That's kind of a good thing — we want the best and brightest out there."
Details on Top Gun 2 remain shrouded in mystery, but past reports have suggested that a sequel will focus on how Tom Cruise's Maverick operates in a world that is increasingly focused on drones instead of actual pilots. That's certainly an interesting angle and one that would make a new film feel relevant in 2017, when the sequel is currently set for release.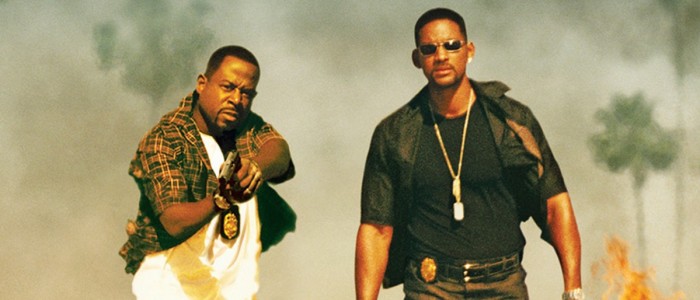 In the same interview, Bruckheimer also commented on the upcoming Bad Boys 3, which is set to be directed by Joe Carnahan, but he didn't have much to say:
"We have to get the script in. Once we get that, we'll make a lot of decisions."
A script may not be finished, but Carnahan has teased stills from animatics depicting explosive action sequences and Will Smith has already made it clear that the he feels a sentimental obligation to blowing a bunch crap up with Martin Lawrence again:
"I saw Martin a few weeks ago. I hadn't seen him for about two years, and we just looked at each other. We hugged and in that moment we both knew we were making another Bad Boys. So we're definitely doing another one."
This is surely not the last we'll hear of Bad Boys 3.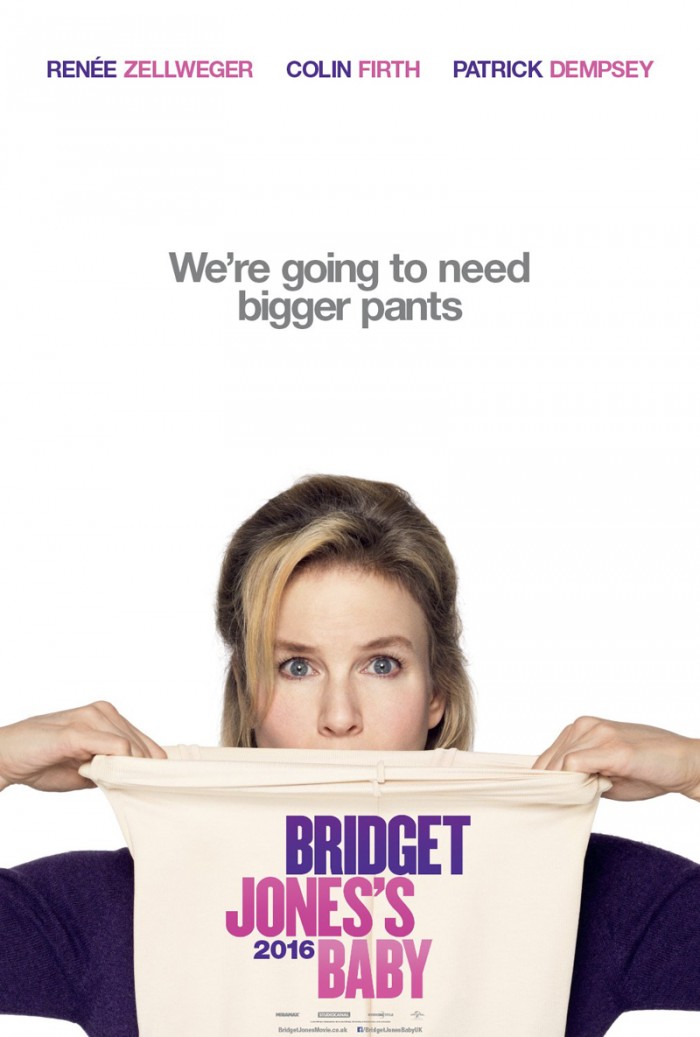 Yep, that is the poster for Bridget Jones's Baby, the sequel to 2004's Bridget Jones: The Edge of Reason, which as the sequel to 2001's Bridget Jones's Diary. This is your mother's second most anticipated movie of 2016 (after My Big Fat Greek Wedding 2, of course). Anyway, as we learned from the film's trailer, this sequel will follow Renee Zellweger's flustered writer as she enters a hectic new stage of existence: motherhood. And while Hugh Grant is out of the picture, Patrick Dempsey has joined the cast as another new potential love interest. Meanwhile, Colin Firth is still around, remaining a pillar in the Bridget Jones universe.