'Me And Earl And The Dying Girl' Director Alfonso Gomez-Rejon Will Direct Delia Ephron's 'Siracusa'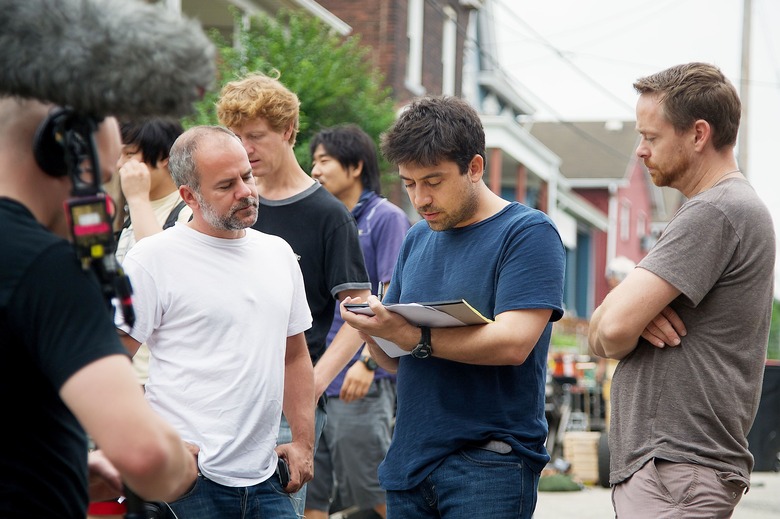 Director Alfonso Gomez-Rejon is still working on finding his followup film to last year's critically acclaimed Me and Earl and the Dying Girl. The director was initially attached to direct Collateral Beauty, which is shooting now, but he departed from the project, citing creative differences. Then Gomez-Rejon was in talks to helm the political thriller, A Foreigner, possibly starring Oscar Isaac (Ex Machina), but it's unclear whether a deal ever materialized.
Now, the director is developing an adaptation of Delia Ephron's upcoming novel, "Siracusa." Below, learn more about the "Rashomon-style" Siracusa adaptation.
Deadline reports that Ephron and Gomez-Rejon will collaborate on the film. Ephron, who co-wrote Bewitched and You've Got Mail with her sister, the late Nora Ephron, will adapt her own novel for the screen. Working Title has purchased the rights to the novel, which is about two couples on vacation together.
The novel hits stores this July. Here's the synopsis:
An electrifying novel about marriage and deceit from bestselling author Delia Ephron that follows two couples on vacation in Siracusa, a town on the coast of Sicily, where the secrets they have hidden from each other are exposed and relationships are unraveled.
New Yorkers Michael, a famous writer, and Lizzie, a journalist, travel to Italy with their friends from Maine—Finn, his wife Taylor, and their daughter Snow. "From the beginning," says Taylor, "it was a conspiracy for Lizzie and Finn to be together." Told Rashomon-style in alternating points of view, the characters expose and stumble upon lies and infidelities past and present. Snow, ten years old and precociously drawn into a far more adult drama, becomes the catalyst for catastrophe as the novel explores collusion and betrayal in marriage. With her inimitable psychological astuteness, and uncanny understanding of the human heart, Ephron delivers a powerful meditation on marriage, friendship, and the meaning of travel. Set on the sun-drenched coast of the Ionian Sea, Siracusa unfolds with the pacing of a psychological thriller and delivers an unexpected final act that none can see coming.
Delivering a satisfying followup to the heartbreaking and bittersweet Me and Earl and the Dying Girl won't be easy, but ever since that film impressed audiences and critics, Gomez-Rejon has been lining up some promising projects for himself. He's currently attached to direct Jake Gyllenhaal (Nightcrawler) and Benedict Cumberbatch (The Imitation Game) in The Weinstein Company's The Current War, which is about George Westinghouse and Thomas Edison's rivalry. The plan was for Gomez-Rejon to shoot the film after Collateral Beauty was completed. Now that the director's schedule has cleared up a bit, maybe he can get to The Current War or Siracusa sooner than expected.