Cool Stuff: 18,000-Piece Custom LEGO Batcave Is Intricate And Incredible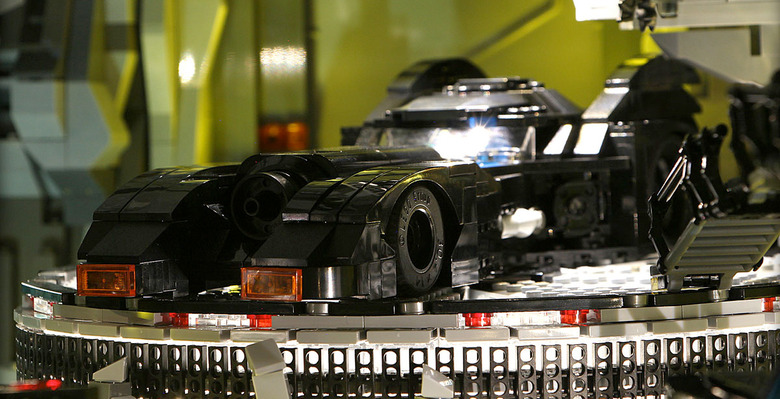 Earlier this year, an official LEGO set was revealed for the 1966 Batman secret lair known as the Batcave. It comes with Adam West and Burt Ward as Batman and Robin, as well as their signature Batmobile, Batcycle and Batcopter. It's on sale now and you can see photos of it right here. But one fan decided he wanted his own modern LEGO Batcave, and he really went all out for it.
Master builder Dan Glasure created an 18,000-piece LEGO Batcave that is extremely intricate and detailed, including vehicles like the Batmobile and Batjet from Tim Burton's feature films. But even more impressive is the fact that it exists under an equally intricate LEGO Wayne Manor. See some photos of the custom creation below.
Here's the custom LEGO Batcave from The Brothers Brick (via CBR):
Here's what Glasure had to say about his creation:
When I set out to build our Batcave MOC, I was well aware there was already some stunning MOC's out there. So my goal was never 'to be the biggest or best. Rather, I simply hoped to take a little different approach. My thought was to have a 'working' Batcave. I wanted it to look as if this was where 'The World's Greatest Detective' spent a lot of time.
What's really impressive about this creation is that it fits a vertical space that makes it look like it really is underground below Wayne Manor, complete with a cavelike landscape and falling water all over the set. And it includes everything Batman would need, including his armory of suits and gadgets, a crime laboratory, and of course, bats.
You can see more photos of the Batcave and his other LEGO sets on Flickr.