'The Lost City Of Z' Trailer: Charlie Hunnam & Robert Pattinson Find A Tribe Of Cannibals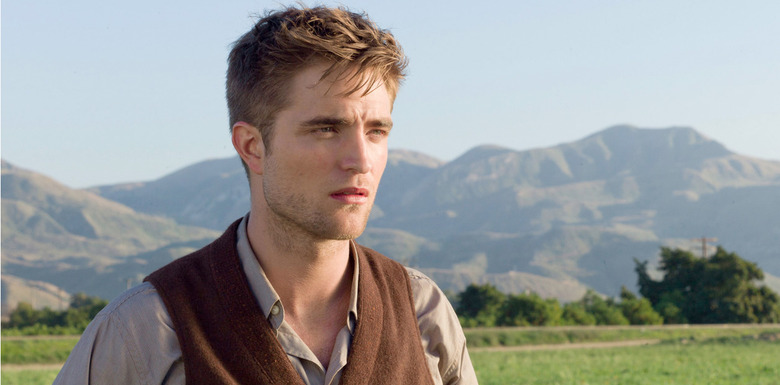 We may receive a commission on purchases made from links.
UPDATE: The trailer has been removed by request of the production company. The above image is from Water for Elephants.
After developing for years and going through iterations with the likes of Brad Pitt and Benedict Cumberbatch in lead roles, James Gray's adaptation of the best-selling book The Lost City of Z is finally on film, and it's looking to hit the big screen sometime soon. Up until today, we hadn't seen anything from the movie, but a sales trailer has been discovered online (for now), just sitting there for about a month now. It gives us a good idea of what we can expect from this exploration epic that finds Charlie Hunnam and Robert Pattinson discovering a tribe of cannibals in the Amazon jungle. Watch below.
*TRAILER REMOVED AT REQUEST OF PRODUCTION COMPANY*
If you're unfamiliar with the book by David Grann, here's the official synopsis:
In 1925, the legendary British explorer Percy Fawcett ventured into the Amazon jungle, in search of a fabled civilization. He never returned. Over the years countless perished trying to find evidence of his party and the place he called "The Lost City of Z."
Pacific Rim star Charlie Hunnam plays Percy Fawcett while Robert Pattinson plays his exploration partner Henry Costin. Other supporting stars include Sienna Miller as his wife Nina Fawcett and Tom Holland as another explorer. The latter actor, who will be seen as the new Spider-Man this summer in Captain America: Civil War, actually posted an image from the film yesterday:
More casual movie fans will also take notice of Star Wars prequels star Ian McDiarmid (Chancellor Palpatine) in the movie, as well as a quick appearance by Harry Potter franchise star Harry Melling, who played Dudley Dursley in the fantasy film series.
From the looks of this trailer, there seems to be an Apocalypse Now influence on the film, and it the visuals are gorgeous, shot by James Gray's director of photography on The Immigrant, Darius Khondji. Since this is just a sales trailer though, the film doesn't have distribution yet, so we're still not sure when we'll get to see this one in theaters. That means it could pop up on the festival circuit sometime this year to help drum up interest, but we'll have to wait and see.