Snow White's Sister Rose Red Is Getting Her Disney Live-Action Fairy Tale Movie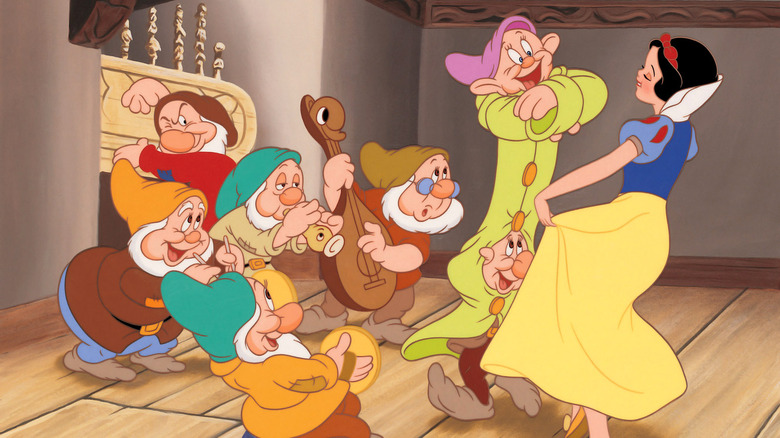 Disney's live-action fairy tales fall into a couple of different categories. There are the remakes, like Cinderella and the upcoming Beauty and the Beast, which might make a few changes to the story but mostly take their cues from the Disney animated classics that came before them. And then there are the reimaginings, like Maleficent, which put an entirely different spin on the familiar story by showing it through the eyes of an entirely different character.
The studio's latest new fairy tale falls into the latter category, except that it strays even further than usual from the source material — it centers on a character who didn't even exist in the original story. Disney has picked up Rose Red, which retcons an estranged sister into the classic Snow White and the Seven Dwarfs story. 
The Hollywood Reporter writes that Disney has picked up Justin Merz's script Rose Red, and set Evan Daugherty to rewrite. Merz's Rose Red originally had nothing to do with Snow White, but Daugherty pitched a revision that would turn it into a Snow White "companion piece." The new movie reworks the familiar fairy tale so that after Snow White bites the poison apple, thus falling into a death-like slumber, Rose Red joins forces with the Seven Dwarfs on a dangerous journey to break the curse and bring her sister back to life. Tripp Vinson will produce.
While there is a Grimm fairy tale about two sisters named Snow White and Rose Red, it's completely unrelated to the more famous Snow White story that Disney's 1937 film was based on; the Snow Whites are two separate people. Disney isn't the first to combine the characters, though — the Vertigo Comics series Fables blended them into a single character with a twin sister named Rose Red. The Grimms' Snow White and Rose Red tale involves a cranky dwarf and a bear who's really a prince in disguise, so don't be surprised if those elements surface in the Rose Red movie.
Daugherty already has experience writing Snow White movies that aren't really about Snow White, as he previously scripted Snow White and the Huntsman. (The sequel The Huntsman: Winter's War, which Daugherty did not write, goes a step further and ditches Snow White altogether.) His other credits include Divergent, Teenage Mutant Ninja Turtles, and the upcoming Tomb Raider reboot. Vinson, meanwhile, seems to have a thing for minor characters in fairy tales. Besides Rose Red, he's also working on the Aladdin prequel Genies, and a Prince Charming spinoff.