Jonah Hill Making Directorial Debut With 'Mid '90s'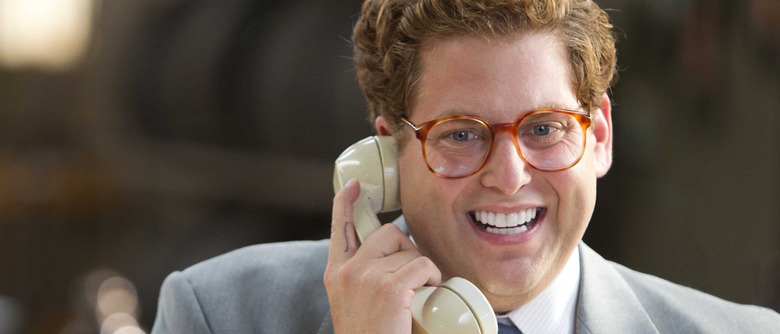 When Jonah Hill first burst onto the scene, he seemed like just another Seth Rogen type – indeed, one of his first breakout roles was as, essentially, a Rogen stand-in in Superbad. But over the years, he's matured into a fine dramatic actor as well, scooping up a pair of Oscar nominations for Moneyball and The Wolf of Wall Street, and even branched out into writing with the Jump Street movies and the TV show Allen Gregory. Now he's getting ready to open yet another new chapter in his Hollywood career, this time as a director.
Having worked with some pretty impressive directors over the years, from Martin Scorsese to Phil Lord and Chris Miller, Hill is preparing to step behind the camera himself for the very first time with Mid '90s, a mid-'90s coming-of-age dramedy that he also wrote.
Variety reports that Mid '90s centers on "a young boy coming up in Los Angeles in the mid-1990s learning life lessons with his skateboarding crew of friends." Hill probably knows a thing or two about that topic, as he himself was a young boy coming up in Los Angeles in the mid-1990s (though we don't know if he learned any life lessons with a skateboarding crew of friends). However, Hill does not plan on acting in his movie.
Powerhouse producer Scott Rudin, who worked with Hill on Moneyball, is on board, along with Eli Bush (Steve Jobs) and A24. There's no word yet on when shooting will get underway, and with Hill's crowded schedule it's tough to guess where he'll find the time. Hill was most recently seen in the Coen brothers' Hail, Caesar! and has two more films due out this summer, War Dogs and Sausage Party (the latter of which just had a work-in-progress screening at SXSW). In addition, he's expected to return as Schmidt in the Jump Street / Men in Black crossover, and recently signed on for Maniac, a Cary Fukunaga-directed series that just found a home at Netflix.
Although Mid '90s will be Hill's first feature film as a director, his latest career move doesn't come as a total surprise. Hill has hinted at directorial aspirations before, and in 2011 directed a music video for Sara Bareilles' "Gonna Get Over You."