'The Sea Of Trees' Trailer: God Is Waiting For Matthew McConaughey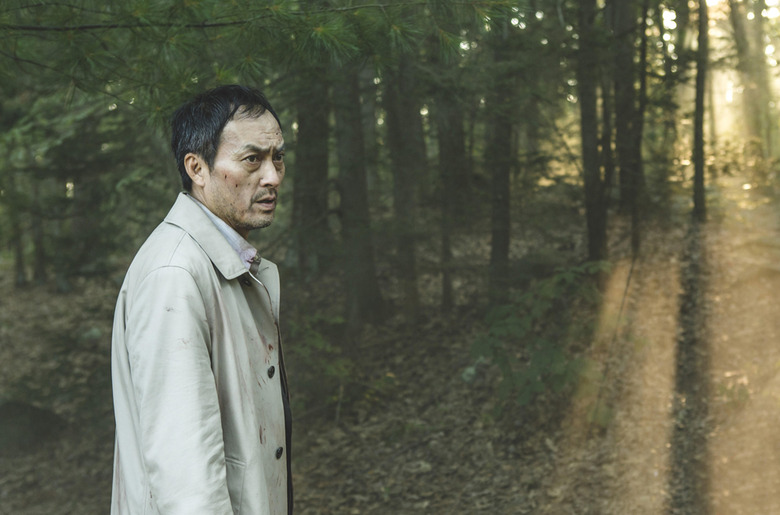 It's been a few years since we've seen a film from director Gus Van Sant. His last feature, Promised Land, was a charming and thoughtful drama, but it didn't quite strike a chord with audiences. Van Sant's next film, The Sea of Trees, promises to be even more divisive.
While Roadside Attractions has yet to set a release date for the film, the drama will soon debut in several territories overseas. Below, watch a new international trailer for The Sea of Trees.
Written by Chris Sparling (Buried), the drama stars Matthew McConaughey, Ken Watanabe, and Naomi Watts. The Sea of Trees also marks another collaboration between Van Sant and composer Danny Elfman, who's written plenty of memorable scores for the filmmaker. Putting aside the early negative reviews out of last year's Cannes Film Festival, the cast and talent involved in The Sea of Trees is reason enough to see the film.
As a heads up, this is an international trailer, which often tend to show far too many plot points. If you want to know as little as possible about Van Sant's latest, then you might want to skip this trailer. But, if you're not averse to potential spoilers, then here's The Sea of Trees trailer (via The Playlist):
A large portion of the story is set in Japan's Aokigahara Forest, but only parts of the film were actually shot in Japan. Most of the principal photography took place in F. Gilbert Hills State Forest, in Massachusetts. But whether it's the F. Gilbert Hills State Forest or Japan's Aokigahara, walking around the woods with Matthew McConaughey and Ken Watanabe, as their characters contemplate life and death, sounds promising, even if the reviews say otherwise.
Here's the official synopsis via Cannes:
It's love and loss that lead Arthur Brennan, across the world to Japan's Aokigahara, a mysterious dense forest known as The Sea of Trees lapping the foothills of Japan's Mount Fuji – a place where people go to contemplate life and death. Arthur enters the depths of the forest and loses himself beyond the guiding ribbons threaded through the trees by many before him. Having found the perfect place to die, Arthur encounters Takumi Nakamura, a Japanese man who also appears to have lost his way. Unable to leave Takumi behind, Arthur invests all of his remaining energy into saving Takumi and returning him to safety. The two men embark on a journey of reflection and survival, which affirms Arthur's will to live and reconnects him to his love with his wife.
Sea of Trees is currently without a U.S. release date.